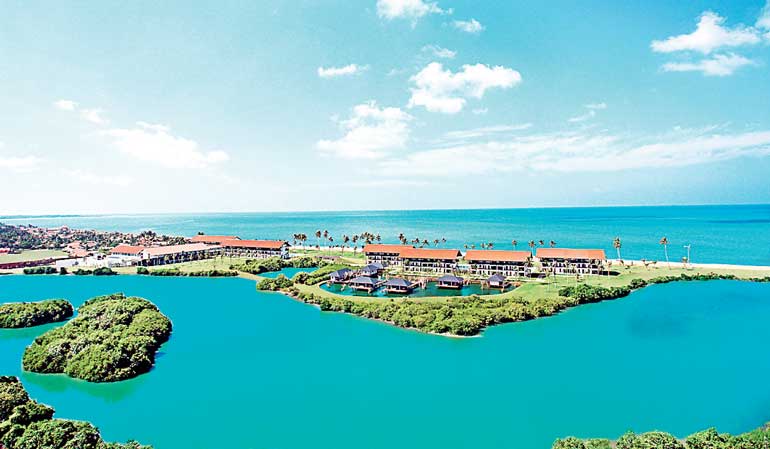 Anantaya Resorts and Spa, LAUGFS Leisure Ltd's island getaway nestled along Chilaw's pristine coast, is set to take its guests on an unforgettable culinary journey this New Year's Eve with a spectacular range of mouth-watering dishes.

This line-up of seasonal delicacies will be served at specially-themed indoor and outdoor dinners, which will be complemented by a collection of specially selected music combined with live bands.

The 31st night will see the display of this fine cuisine through a gala dinner buffet, ushering guests into 2016 with the best flavours of Asia along with a range of delectable dishes from around the world. Guests will be able to welcome 2016 to the rhythms of Sentimental Journey, who will play exclusively at Anantaya, Chilaw.

Diners at Anantaya can savour a variety of delicious dishes made with fresh seafood sourced from the Chilaw area this festive season. The specially designed menu include freshly-caught Lagoon Crab served in spicy Sri Lankan, chilli or pepper style, Sizzling Jumbo Prawns and Grandma-style Pork Bistake served with a range of accompaniments and Anantaya's signature Tenderloin Steak Tower served with garlic mash and green pepper jus.

The team of expert chefs will also fuse the varying cuisines of the East and the West by conjuring up a range of mouth-watering dishes, including its popular Ravioli filled with porcine mushrooms and Ricotta glazed with Sri Lankan curry leaves pesto.

All of this fine food will be complemented by live cooking stations, an array of seasonal cocktails and a heavy dose of entertainment, to help guests spend this festive season in a truly memorable way.

The luxurious assortment of food and seasonal entertainment on offer at the Anantaya Resorts and Spa kicked off at the hotel on 18 December with the official lighting of its Christmas tree with the theme of Winter Wonderland.

Christmas Eve saw diners served with an extravagant six-course meal – 'Dine under the Stars' – featuring champagne sorbet garnished with edible gold and silver leaves, a traditional roast turkey, fresh king prawns specially prepared by the hotel's gourmet chef and homemade steamed Christmas pudding served with brandy butter sauce. A delicious gala buffet embellished with several of the season's best-loved dishes was also served offering a range of sophisticated appetizers and salads, a carvery serving up roast turkey, duck, leg of lamb, pork and beef, together with live cooking stations and an exotic selection of fine desserts.

Anantaya Resorts & Spa is part of LAUGFS Leisure Ltd., a wholly owned subsidiary of LAUGFS Gas PLC. Nestled between the Indian Ocean and Chilaw Lagoon, the resort is surrounded by crystal blue water and is home to several mangroves. It holds 87 spacious, star-class luxury rooms to choose from, ranging from superior rooms to suites, with each offering a breathtaking view of both the ocean and lagoon.