Presentation from Sri Lanka received with enthusiasm by international academia
The Massey University in New Zealand successfully held the HDCA (Human Development and Capability Association) Conference for 2020. This prestigious conference is held annually. Past locations include Cambridge, Paris, New York, Buenos Aires, Peru, Athens, Tokyo and Amman. Last year it was held in London. The Massey University had made all preparations to welcome the event participants in Auckland, however, the conference was held virtually for the first time in its history.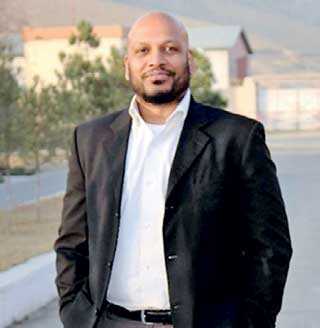 HDCA Asanga U. Ranasinghe
Under the theme 'New Horizons: Sustainability and Justice', the 2020 HDCA Conference provided an enriching way to focus on fresh ideas, new directions, and different voices that take us into the future.
Eminent academic Martha Nussbaum, one of the founding Presidents of the HDCA, greeted the attendees virtually in her opening remarks at the opening of the conference.

The Mahbub ul Haq Memorial Lecture was delivered by the former Head of the UNDP Human Development Reports Office, Sakiko Fukuda-Parr on 'Rescuing Human Development from the HDI: a human development agenda for the 21st century'. What would Mahbub be advocating today as the priority human development agenda? What are the most urgent challenges of the day and what can the human development perspective contribute? Inspired by this question and Mahbub's propensity to change his mind readily in response to new ideas or new realities, this lecture argues that human development is as relevant as it was in 1990 to bring new perspectives on the crises of contemporary society such as pandemics, climate change and inequality.

The Amartya Sen Lecture was delivered by distinguished academic José Gabriel Palma on 'What Went Wrong With European Social Democracy: On Building a Debilitating Capitalism, Where Even the Welfare State Subsidises Greater Market Inequality'. His presentation elaborated on a proposition advanced in a previous paper that the only sustainable progressive and enabling social and distributive agendas are those anchored in an economic agenda that already leads to low levels of inequality in the market.

In other words, from the perspective of sustainability and economic efficiency, and also from that of functioning and capabilities, it matters whether low levels of inequalities have been achieved already in the market, or if they are achieved only subsequently via taxes and transferences.

The international conference, characteristically, drew participants from around the world, where the latest information, knowledge and concepts were shared and discussed. Amongst the many stimulating papers and presentations by academics, as well as practitioners, the presentation from Sri Lanka was received with great interest and enthusiasm. Asanga U. Ranasinghe of the Marga Institute made a presentation on the second day of the conference under the session Conceptualising Sustainability.

The theme of the presentation was 'Towards a Sustainable and Just Model of Development: Insights from Buddhist Philosophy'. Ranasinghe introduced the Capability of Moderation (middle path) and a model where the main stakeholders of society need to form a trilateral partnership to achieve human-centred development in the 21st century. The threats and opportunities of Industry 4.0 were analysed and the need for ethical technologies was emphasised during the presentation.

Ranasinghe also attended the 2019 Conference in London, which was hosted by University College London [in partnership with the School of Oriental and African Studies (SOAS), Birkbeck, the University of East London (UEL) and the London International Development Centre (LIDC)].

The next conference in planned to be held in Brussels, Belgium in 2021.

(Sources: https://whova.com/portal/webapp/hdcac_202006/ and https://hd-ca.org/)