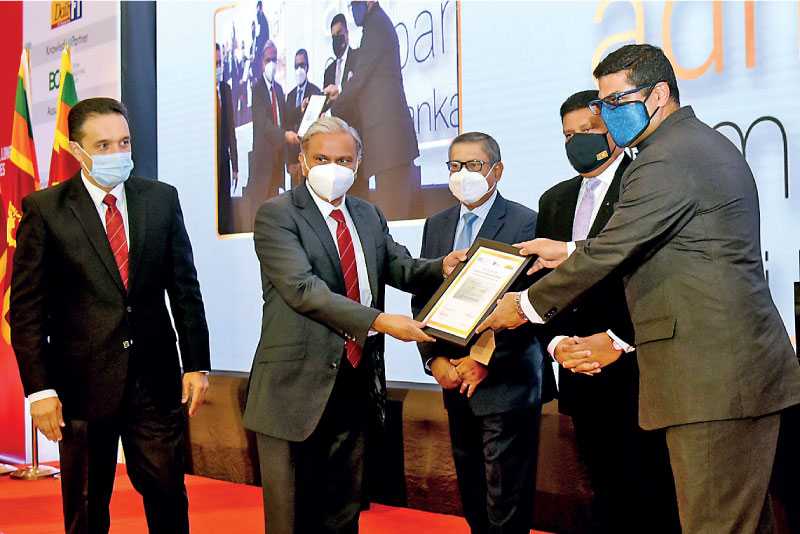 From left: GM Marketing Samitha Hemachandra and MD/CEO Thushara Ranasinghe receiving the award
---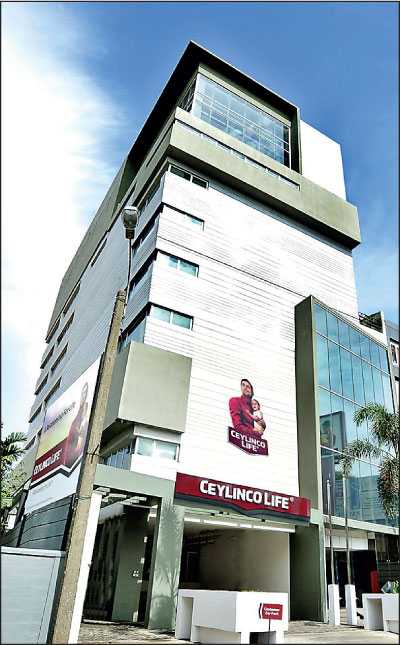 Ceylinco Life has been accorded an 'Honourable Mention' as one of the 'Most Admired Companies in Sri Lanka' in 2019-20 by the International Chamber of Commerce Sri Lanka (ICCSL) in collaboration with the Chartered Institute of Management Accountants (CIMA).

This is the second time the country's life insurance leader has been featured on this prestigious list. Ceylinco Life is also the only insurer among the companies – the 'Top 10' and five 'Honourable Mentions' – recognised with the accolade.

The Most Admired companies includes both listed and unlisted companies that, according to the presenters of the award, are a cut above the rest in terms of not just financial performance but the value they create for shareholders, customers, employees, and the wider community in general. The award recognises consistency, authority, sustainable growth and excellent business performance.

Ceylinco Life closed 2019 on a characteristically strong note, with a consolidated income of Rs. 32.1 billion, gross written premium income of Rs. 18.7 billion which positioned it as the market leader for life insurance in Sri Lanka for the 16th consecutive year, net profit of Rs. 6.7 billion, an investment portfolio of Rs. 116.9 billion, and total assets to the value of Rs. 133.2 billion.

The ICCSL-CIMA Most Admired Companies list is based on a stringent evaluation conforming to globally accepted criteria by a distinguished panel of judges. Companies were ranked according to quantitative and qualitative criteria. The quantitative criteria included financial soundness, long-term investment value creation, earnings growth and dividend pay-out, while the qualitative attributes considered were quality of management, quality of products and services, competitiveness, ability to attract, develop, and keep talent, innovation, and environmental, social and corporate responsibility, including the track record of integrity and business ethics.

According to the presenters, these awards are for those who have established themselves as being excellent in business performance and across a number of other discrete performance criteria. Companies that had been in business for over five years as at 30 June 2020 and are 30% or more Sri Lankan owned were eligible to enter this awards competition.

Sri Lanka's leading life insurer for more than half of the 32 years it has been in existence, and certified as a 'Great Workplace' in Sri Lanka by Great Place to Work, Ceylinco Life was ranked the Most Valuable Life Insurance Brand in Sri Lanka by Brand Finance this year and declared the 'Peoples Life Insurance Service Provider of the Year' for the 14th consecutive year at the 2020 SLIM-Nielsen Peoples Awards. The Company was named the 'Best Life Insurer in Sri Lanka' for the sixth consecutive year by World Finance in 2019, and ranked sixth overall in the Business Today ranking of the country's top 30 companies.

Ceylinco Life has close to a million lives covered by active policies and is acknowledged as a benchmark in the local insurance sector for innovation, product research and development, customer service, professional development and corporate social responsibility.