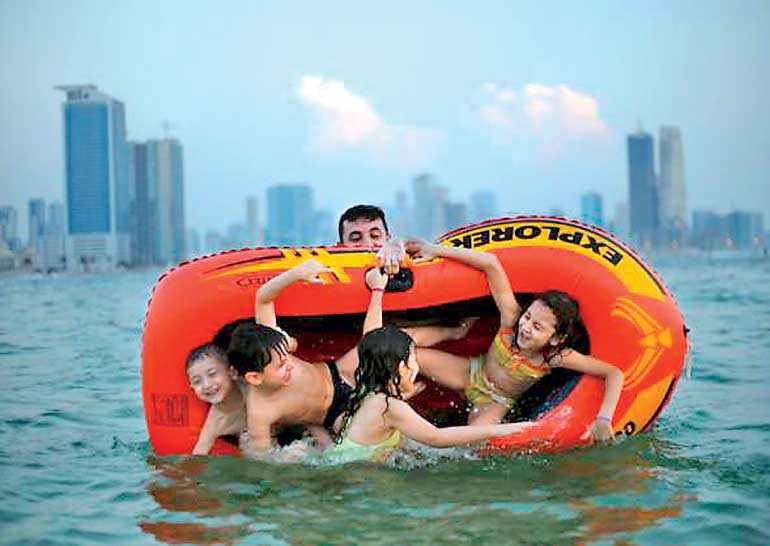 A man plays with his family at Mamzar beach in Dubai, United Arab Emirates in this - REUTERS
Reuters: It sounds a bit New Age, but the United Arab Emirates has just appointed state ministers for happiness, tolerance and youth.

Sheikh Mohammed bin Rashid al-Maktoum, the UAE Prime Minister who is also the ruler of Dubai, announced the new lineup on Wednesday via his official Twitter account.

It is apparently part of a move to show the Government is offering more than simply providing basic services for its citizens. "Happiness in our nation is not a wish... but there will be plans, projects and programs and indicators... and it will be part of the work of all our ministries... and a part of our way of life," Sheikh Mohammed tweeted.

Sheikha Lubna al-Qassimi, the former Development and International Cooperation Minister, was made State Minister for Tolerance.

Twenty-two year old, Western-educated Shama al-Mazroui was made State Minister for Youth Affairs.

The United Arab Emirates, which has one of the highest levels of GDP per capita in the Arab world, is seen as a haven of stability in a region beset by turmoil and where public devotion to the rulers is high and little dissent is tolerated.