Thai police said on Thursday they were looking at arrivals of Turkish nationals in the days before a Bangkok bomb attack that killed 20 people, but authorities in Turkey said they had received no request for assistance with the investigation.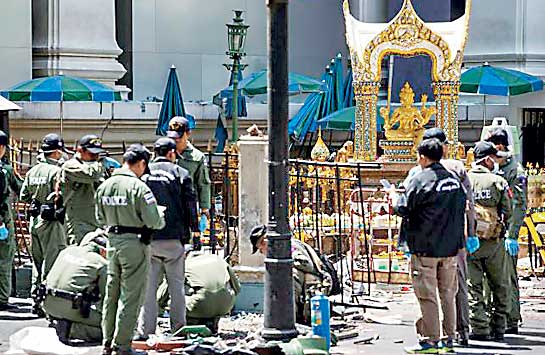 Police in Thailand and some security analysts have raised the possibility of a connection in the 17 August blast to the Turkic-speaking Muslim Uighur minority from the far west of China, who complain of Chinese government persecution.

The blast at the Hindu Erawan Shrine, popular with Asian tourists, killed 20 people, more than half of them foreigners.

Thailand last month deported more than 100 Uighurs to China, sparking condemnation by rights groups and a protest outside Thailand's consulate in Istanbul. The treatment of Uighurs is an important issue for many Turks, who see themselves as sharing a common cultural and religious background.

Thai media reported that police were investigating 15 to 20 Turkish people who had entered the country over the two weeks before the blast.