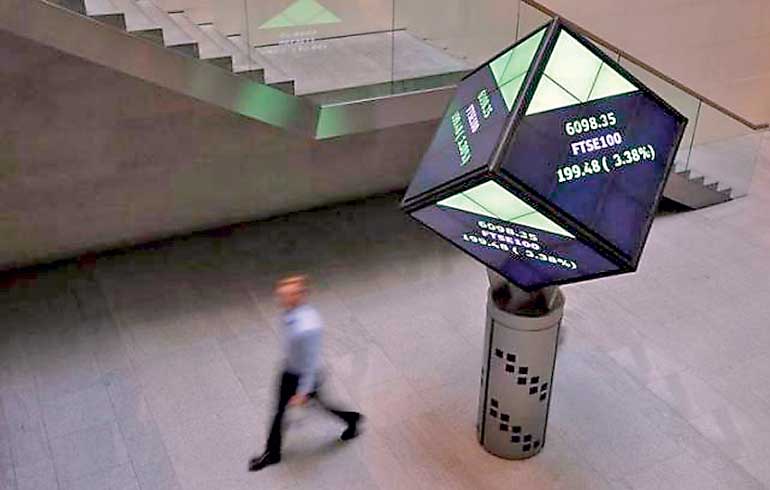 LONDON (Reuters): European shares hit three-month highs on Tuesday following gains on Asian bourses as a rise in oil prices, partly due to a workers' strike in Kuwait, boosting investors' appetite to take on risk.

Oil prices had already shrugged off the weekend failure of producers to agree to freeze output at a meeting in Doha, but Tuesday's gains drove the commodity-linked Australian dollar to a 10-month high against its U.S. counterpart.

Brent crude, the international benchmark, last traded at $43.27 per barrel, up nearly 40 cents. Kuwaiti output fell to 1.1 million barrels a day on Sunday from 2.8 million bpd in March due to the strike, although analysts expect the impact to be brief.

"It is quite amazing how oil prices have recovered from Monday's lows. That is shoring up risk appetite and pushing up commodity-linked currencies," said Niels Christensen, FX strategist at Nordea. "As long as oil remains above $43 a barrel we think commodity currencies will remain supported."

Oil's rise from lows around $27 touched in February, along with signs of an improving U.S. economy and the U.S. Federal Reserve's cautious approach to raising interest rates, have helped lift stocks on Wall Street and elsewhere in recent weeks.

The pan-European FTSEurofirst 300 share index rose 1.3%, led higher by gains in basic resources stocks, oil and gas and travel and leisure. The FTSEurofirst is up 14% from February lows. Britain's FTSE 100 added 0.5%.

MSCI's broadest index of Asia-Pacific shares outside Japan was up 1%, after touching its highest intraday levels since November. Tokyo's Nikkei gained 3.7%, Australian shares hit their highest since early 2016 while New Zealand shares hit a new record high.

In China, both the CSI 300 and the Shanghai Composite indexes closed 0.3% higher.

Emerging market stocks measured by MSCI rose 0.7% and EM currencies broadly gained. Oil exporter Russia's rouble gained 1% to 65.50 per dollar.