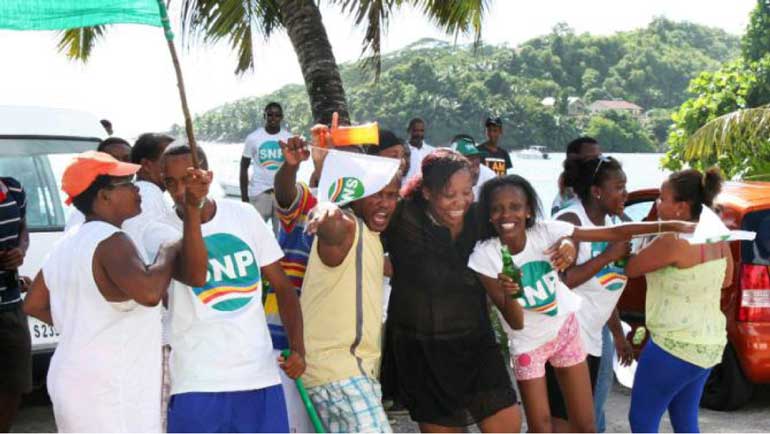 AFP: Residents in the Indian Ocean archipelago of the Seychelles voted Friday in the final day of polls, with incumbent president James Michel facing the first serious challenge to his decade-long rule.

Michel, 71, who is seeking a third five-year term, was forced into a second-round run-off against opposition leader Wavel Ramkalawan after falling short of an outright majority in the first round in early December, winning just under 48%.

Ramkalawan, 54, an Anglican priest who took 34% of the vote on his fifth run at the country's top job, now has the backing of the second runner-up, Patrick Pillay, a former foreign and health minister, who won almost 15%.

Voting on the most remote islands began Wednesday and continued Thursday, with the main vote Friday on the main islands of Mahe, Praslin and La Digue, home to most of the Seychelles' estimated 91,000 citizens.

"This time the process is faster," said election official Charles Loizeau, head of Grand Anse district on the island of Praslin.

Polls opened at 7:00 am (0300 GMT), and close 12 hours later, with results expected on Saturday.

Tourism and fisheries are the pillars of the Seychelles' economy, with its white-sand beaches and tropical forests a favourite with well-zeeled newly-weds.

A former British colony, the Seychelles is made up of 115 islands lying off the coast of east Africa, some scattered up to 1,000 kilometres (600 miles) from the capital Victoria.

Turnout was high in the first round, at over 87%, the electoral commission said.