Reuters: Oil prices fell away from $50 per barrel on Monday despite an agreement last week by exporters to cut output, with traders doubting the step was enough to rein in production that has exceeded consumption for the better part of three years.

Brent crude futures LCOc1 were trading down 25 cents, or 0.5%, at $49.94 per barrel at 0205 GMT.

U.S. West Texas Intermediate (WTI) futures CLc1 were down 26 cents, or 0.5%, at $47.98 a barrel.

The dips follow fresh production highs from the Organization of the Petroleum Exporting Countries (OPEC) as rival members like Saudi Arabia, Iran and Iraq are reluctant to give away market share.

OPEC's oil output is likely to reach 33.60 million bpd in September from a revised 33.53 million bpd in August, its highest in recent history, a Reuters survey found on Friday.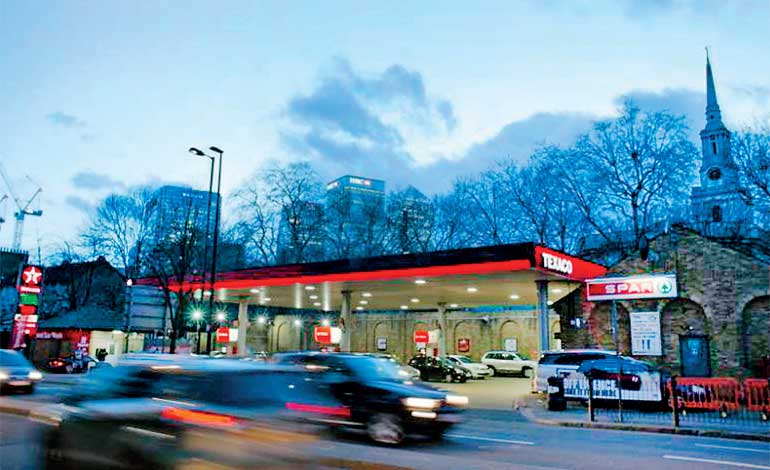 A Texaco service station displays the price of petrol and diesel close to the financial centre of London 30 January, 2016 – REUTERS

"Sentiment has been slightly dented by a Reuters survey Friday, showing that despite agreeing to cut production OPEC pumped crude in record amounts through September," said Jeffrey Halley, senior market analyst at brokerage OANDA in Singapore.

The price falls came despite last week's agreement by OPEC members to cut output to between 32.5 million barrels per day (bpd) and 33.0 million bpd from about 33.5 million bpd, with details to be finalised at OPEC's policy meeting in November.

Traders said there was more downside risk to oil prices if the planned cut wasn't deep enough to bring production back in line with consumption.

"OPEC has created its own Q4 risk to oil prices ... In raising expectations of a November deal to cut production, it also risks a steep price decline should it fail to achieve its goal of cutting output back to less than 33 million bpd," Barclays said in a note to clients.

Despite that, the British bank said it did not expect a repeat of the price crash seen late last year after a rally earlier in 2015.

"We think oil prices, and commodities more generally, will avoid the Q4 price crash that has become a feature of the market in recent years," it said, pointing to an improving Asian economic growth outlook, falling oil supplies and rising investor interest in oil markets as support factors.

Trading activity will be limited on Monday as public holidays in China and Germany mean Asia's and Europe's biggest markets are shut.