Reuters: Oil prices slid on Wednesday, extending sharp falls from the previous session after top exporter Saudi Arabia ruled out production cuts and industry data showed a further build in US crude stockpiles.

Meanwhile, Iran made clear it has no interest in restraining production after sanctions against it were lifted, calling a joint Russian/Saudi proposal for major exporters to freeze output 'laughable'.

US crude futures were trading at $ 31.14 per barrel at 0526 GMT, down 2.4% from their last settlement. International Brent futures were down 1.4% at $ 32.80 a barrel. Both dropped more than 5% the previous day.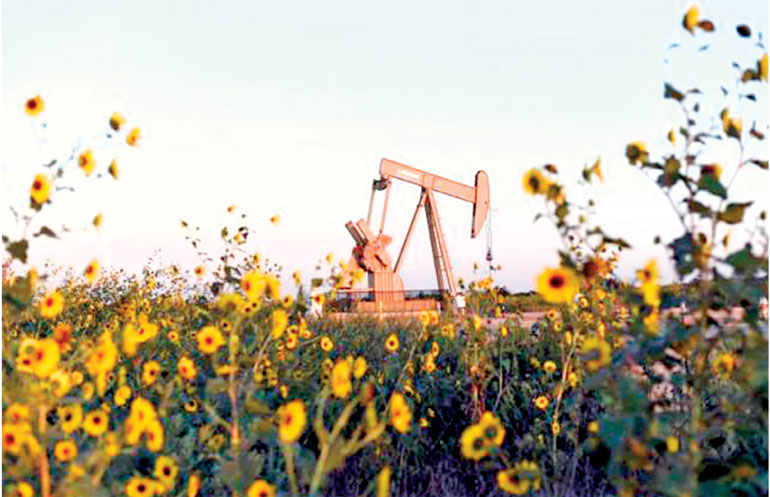 A pump jack is seen near sunflowers in Guthrie, Oklahoma - Reuters


The falls were a result of an apparent lack in cooperation among members of the Organization of the Petroleum Exporting Countries (OPEC) to freeze or cut production and rein in overproduction that has pulled down prices by 70% since mid-2014.

Saudi Arabia's oil minister Ali Al-Naimi said on Tuesday that a coordinated production cut by OPEC and non-OPEC exporters was 'not going to happen because not many countries are going to deliver'.

He also said that a proposed freeze in output at January levels, which were near record highs, would require 'all the major producers to agree not to add additional barrels'.

While non-OPEC giant Russia has tentatively agreed on freezing its output at January levels, when they hit a post-Soviet record, Iran called the proposal 'laughable'.

"Some of our neighbours have increased their production to 10 million barrels a day... and now they have the nerve to say we should all freeze our production together," Bijan Zanganeh was quoted by the Iranian news agency ISNA.

"So they should freeze their production at 10 million barrels and we should freeze ours at 1 million barrels – this is a laughable proposal," he said.

Ric Spooner, chief strategist at CMC Markets, said there was a risk oil prices could drop further as there was 'no realistic prospect of a production agreement' and because of the upcoming low demand spring season in the northern hemisphere.

Singapore-based brokerage Phillip Futures said it expected crude prices to trade in a range of $ 28 to $ 36 per barrel in the coming months.

Between 1 million and 2 million barrels of crude are currently produced every day in excess of demand, leaving storage facilities around the world brimming with unwanted supplies.

The American Petroleum Institute (API) said crude inventories rose 7.1 million barrels in the week to 19 February to 506.2 million, far exceeding expectations of a 3.4 million barrels rise.

The US Energy Information Administration will report official inventory data later on Wednesday.