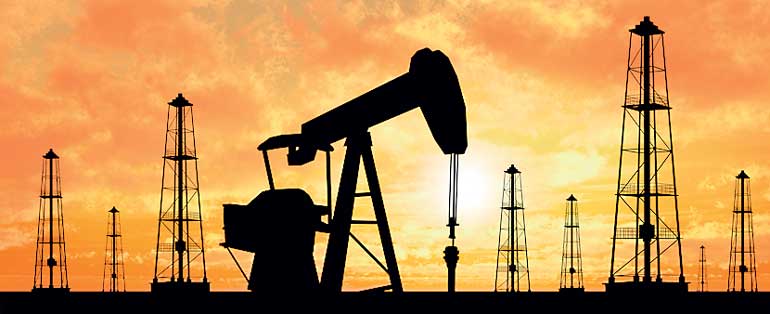 Reuters: Oil futures hovered below three-week lows on Tuesday as investors waited for developments in Greece following a bank shutdown, keeping them away from riskier assets and putting Brent crude on course for a second month of declines.

Brent crude futures were down 9 cents at $ 61.92 a barrel at 0430 GMT, after falling to $ 62.01 on Monday, their weakest finish since 5 June. The contract is heading for its second straight monthly decline.

US crude dropped 15 cents to $ 58.18, having closed down $ 1.30 at $ 58.33 a barrel, its lowest settlement since 8 June. It is set for its first monthly decline in three.

"Greece is still the word," said Ben Le Brun, market analyst at OptionsXpress in Sydney. "That story doesn't look like stopping anytime soon."

Tens of thousands of Greeks hit the streets on Monday after waking up to shuttered banks, closed cash machines and a climate of rumours and conspiracy theories following the breakdown in talks between Athens and its creditors.

Any resolution to the crisis is unlikely before a referendum on Greece's bailout is held on Sunday, after Prime Minister Alexis Tsipras announced the vote, wrong-footing European leaders and policy makers.

Investors are also looking at the US government's June payrolls report on Thursday and talks on Iran's disputed nuclear programme going on in Vienna, Le Brun said.

The former may reinforce ideas that the US Federal Reserve could raise interest rates as early as September, the first such hike in about 10 years.

The Vienna talks would continue past Tuesday's deadline for a comprehensive agreement intended to open the door to ending sanctions in exchange for limits on Iran's most sensitive nuclear activities for at least a decade, a senior US official said on Tuesday.

Still, Greece is the overriding concern for investors in most commodities markets, Le Brun said.

"It will probably be very headline driven in the short term," he said.