REUTERS: Oil fell towards $ 37 (25 pounds) a barrel on Monday, trading within sight of an 11-year low, pressured by excess supply that has more than halved prices since the downturn began in mid-2014.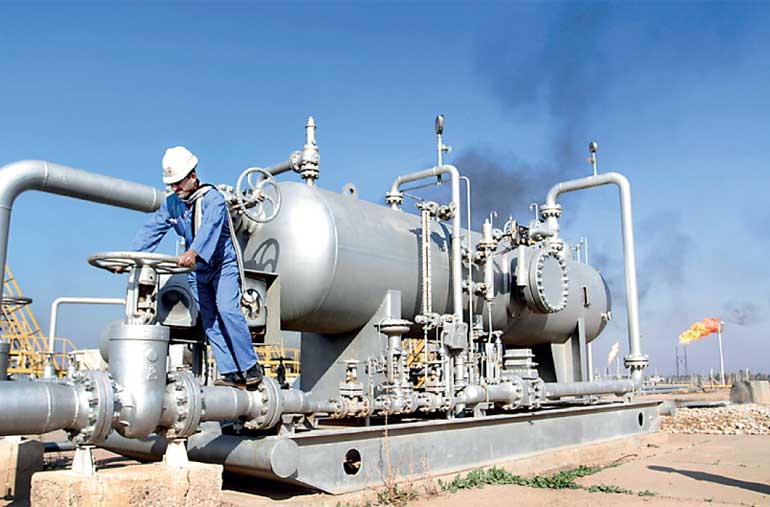 A worker checks the valve of an oil pipe at Nahr Bin Umar oil field, north of Basra, Iraq 27 December – Reuters
US crude was trading slightly higher than global benchmark Brent, having earlier in December risen to a premium for the first time in about a year following the lifting of a 40-year-old ban on most US crude exports. CL-LCO1=R

Brent crude LCOc1 was down 68 cents at $ 37.21 a barrel at 0949 GMT. It fell to $ 35.98, an 11-year low, on Tuesday. US crude CLc1 was down 69 cents at $ 37.41. Trading volume was lighter than normal due to a UK public holiday.

"We expect both prices to rise next year," said Eugen Weinberg, an analyst at Commerzbank. "A short-term slide can't be excluded."
Figures from the Organization of the Petroleum Exporting Countries suggest there is a supply glut of more than 2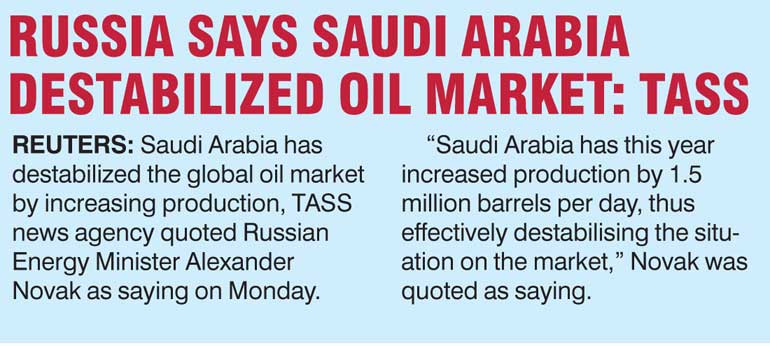 million barrels per day, equal to over 2% of world demand, on the market. The surplus in 2016 is expected to be smaller.

Signs on Monday that a further demand stimulus from low crude prices may be limited also added pressure.

In Japan, total oil product sales in November fell to a 46-year low, as a shrinking population and warmer-than-normal weather dented demand for all of the main product grades, trade ministry data showed.

And in Europe, demand growth for oil products turned negative in October, analysts at JBC Energy said in a report, citing figures from the Joint Organisations Data Initiative. "This is the first year-on-year decline this year," JBC said.

The drop in prices gained impetus after OPEC, led by top exporter Saudi Arabia, a year ago dropped its longstanding policy of cutting output to support prices in favour of defending market share. While the price collapse has partly achieved OPEC's goals by curbing growth of competing supplies, it has put finances in producing nations under more strain, even in the relatively wealthy Gulf states. Saudi Arabia is expected to announce its 2016 state budget on Monday, and the details will be scrutinised for any indication that it may give about the likelihood of the kingdom changing its oil policy. A senior official of Saudi state oil company Aramco and the ministers of Economy and Planning, Finance, and Water and Electricity will appear at a news conference scheduled for 1200 GMT on the budget.