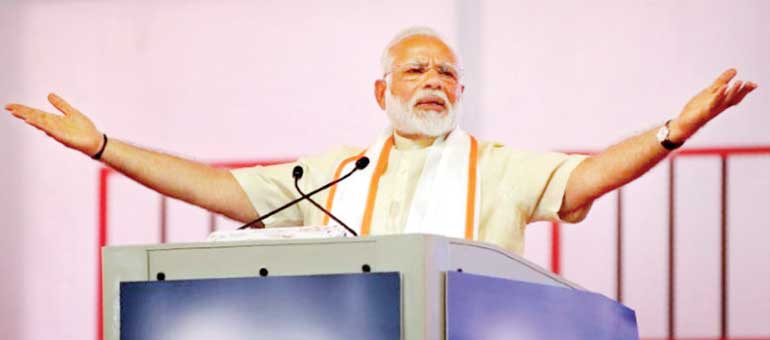 India's Prime Minister Narendra Modi addresses a gathering during his visit to Gandhi Ashram in Ahmedabad, India, 29 June – Reuters
Reuters: India has cancelled the registration of more than 100,000 companies which were in violation of laws, Prime Minister Narendra Modi said, in the latest effort by the government against black money and tax evasion.

The decision was taken based on an extensive data analysis conducted by the government after Modi in November announced a sudden ban on high-value currency banknotes.

More than 300,000 firms had come under scanner for irregular transactions following the banknote ban, while licenses of more than 100,000 firms had been cancelled, Modi said, without naming any company.

"This is not an ordinary decision," Modi said late on Saturday while addressing a gathering of accountants, hours after launching the country's landmark sales tax reform. "Further stern measures will be taken in the coming days against companies which are violating the law."

While the decision to outlaw 500- and 1,000-rupee bank notes last year was part of a broader crackdown on corruption, the sudden withdrawal of 86 percent of currency in circulation left businesses, farmers and households suffering.

Modi defended his decision, calling it a fight for the poor.

The government's data mining exercise initiated after the November decision was still ongoing, Modi said.

"The government will also take action against more than 37,000 identified shell companies which were found to be engaged in illegal transactions."

"The ones who have looted the poor, will have to return to the poor," Modi said.