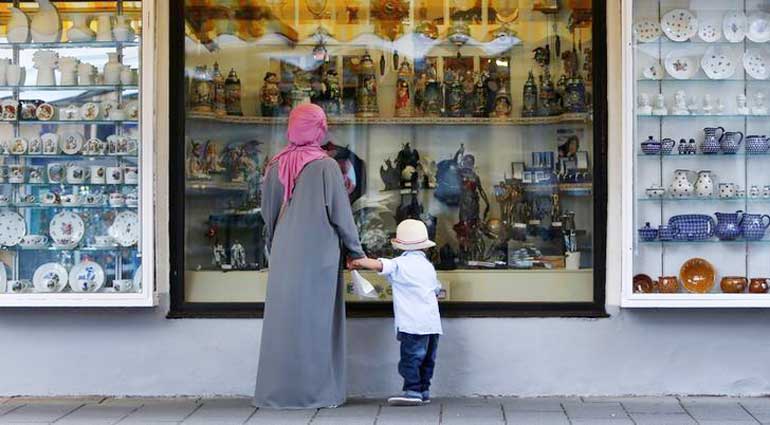 Reuters: Germany's population registered its biggest increase in more than 20 years in 2015, data showed on Friday, as record numbers of migrants entered the country.

More than a million people fleeing war and poverty in the Middle East, Africa and beyond flocked to Europe's most populous nation last year, drawn by Germany's strong economy, relatively liberal asylum laws and generous system of benefits.

Net migration reached a record high of 1,139,000, more than doubling from 2014, the Federal Statistics Office said.

A domestic debate about the benefits and drawbacks of migration has been raised a notch by a recent spate of violent attacks on civilians, some of which were claimed by Islamic militants.

Federal elections are due next year and some German politicians have argued the influx will help ease a shortage of skilled labour as the population ages and birth rates fall.

Others are worried such a large number of migrants, many of whom lack the language skills and training Germany needs, is placing a heavy burden on the social safety net.With 188,000 more people having died in Germany in 2015 than were born, overall the population rose by 978,000 to 82.2 million, its strongest rise since 1992.

The Interior Ministry has said 1.1 million migrants arrived in Germany last year with the aim of seeking asylum, with just under 480,000 applying. Asylum seekers have faced delays in making their applications.

The statistics office said the figures it used to calculate net migration were based on numbers registering at registration offices. Asylum seekers are initially housed in reception centres and generally only register later.

All of Germany's 16 regions saw their populations increase. Asylum seekers are spread around the country based on each state's population and tax revenues.

At the end of 2015 there were 8.7 million foreign nationals living in Germany, an increase of 14.7% compared with the previous year, with foreigners making up 10.5% of the population.