Washington (Reuters): The directors of the Federal Bureau of Investigation and National Security Agency will break their public silence on Monday about their investigations into possible links between Russia and President Donald Trump's campaign at a rare open congressional intelligence committee hearing.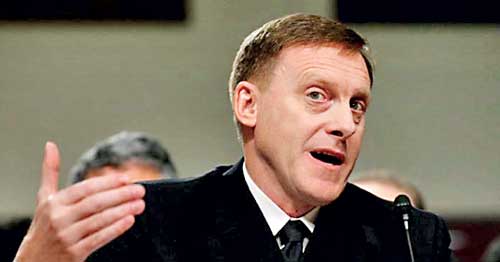 Representatives Devin Nunes, chairman of the House of Representatives Permanent Select Committee on Intelligence, and Adam Schiff, the panel's top Democrat, have called FBI Director James Comey and NSA Director Admiral Mike Rogers to testify as part of their committee's probe into allegations that Russia meddled in U.S. elections.

Other congressional committees also are investigating the matter, mostly behind closed doors. But amid a furore over whether Moscow tried to influence the 2016 presidential race on Trump's behalf, lawmakers said they would make public as much of their probes as possible.