Brussels (Reuters): European Union leaders condemned Russia on Friday for its bombing of civilians in Syria's besieged city of Aleppo but faced resistance from Italy to impose new sanctions against Moscow over the atrocities.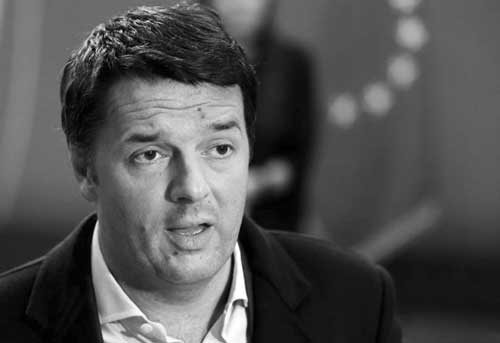 Horrified by Russian air strikes on hospitals and an aid convoy that have killed hundreds of civilians including children, Britain, France and Germany want maximum pressure on Moscow to stop its assault on rebels in eastern Aleppo.

Italian Prime Minister Matteo Renzi, whose country has broad trade ties with Russia, said economic sanctions should not be part of that strategy because they would not force Moscow to negotiate a peace settlement.

"We should do everything possible for a peace deal in Syria but it's difficult to imagine that this should be linked to further sanctions on Russia," Renzi told reporters after a late-night dinner in Brussels where the bloc discussed strategy.

With no military role in the Syrian civil war, the European Union is relying on its neutral status to help the United Nations to end the near 5-1/2-year Syrian conflict, anxious to be seen to be active.

France has sought to isolate Russia diplomatically, first at the United Nations Security Council in New York with a failed bid to force a ceasefire and then with a formal condemnation by all 28 EU foreign ministers this week of Russia's strikes in rebel-held eastern Aleppo.

European leaders followed up with equally strong language in their summit statement in the early hours of Friday. But the final version removed wording seen by Reuters in earlier drafts threatening sanctions on Russian individuals and companies linked to Syrian President Bashar al-Assad.

"All options"

Russia's intervention in the Syria conflict a year ago has turned the tide of the war in Assad's favor. The recapture of Aleppo, Syria's biggest city before the war, is now Moscow's goal, seemingly at any cost, diplomats said.

French President Francois Hollande, who held late-night talks on Wednesday in Berlin with Russian leader Vladimir Putin and German Chancellor Angela Merkel, insisted that sanctions had not been completely ruled out.

"All the options are open as long as the truce is not respected and as long as there is a will to crush a city," Hollande said of Aleppo, where some 275,000 people are trapped and hundreds of people have been killed since a ceasefire agreed by Moscow and Washington broke down.

Russia has told the United Nations it will stop bombing eastern Aleppo for 11 hours a day for four days, an announcement that EU officials speculated was timed to coincide with the EU summit in Brussels and as momentum was building to impose more crippling sanctions on the Kremlin.

As the EU leaders discussed their options over dinner, a fleet of Russian warships carrying fighter bombers made its way along Europe's western coast towards Syria. It is a naval operation that NATO believes is likely to intensify the assault on Aleppo, despite the Russian ceasefire pledge.

NATO Secretary-General Jens Stoltenberg said he was seriously concerned about the fleet, saying: "This may be used to increase attacks on Aleppo ... to increase human suffering," Stoltenberg told reporters.

Merkel who earlier denounced the air strikes on Aleppo as "completely inhuman" said that she would do all she could to extend the ceasefire. She also said sanctions were still an option. "If the intensity of the bombing that we've seen in recent days continues, then that would be a reason for us to think about what we do next," she told Reuters.