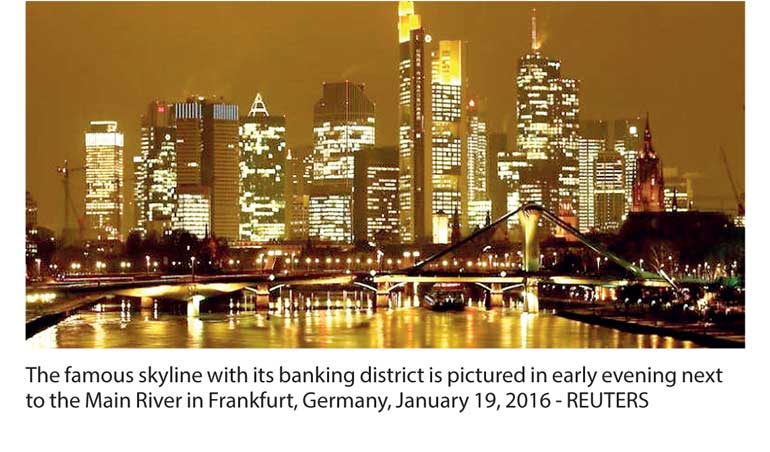 Reuters: Euro zone businesses started the second quarter by turning out their best performance in six years, according to a survey on Thursday which suggested the bloc's economic recovery is broadly based and sustainable.

Activity expanded slightly faster than earlier predicted and survey compiler IHS Markit said the data was consistent with a GDP growth rate of 0.7%. Official numbers on Friday showed the bloc far outpaced the United States last quarter.

IHS Markit's final Composite Purchasing Managers' Index (PMI), regarded as a good guide to growth, rose to a six-year high of 56.8 in April from March's 56.4. An earlier flash reading had suggested a shallower rise to 56.7. "The PMI surveys portray an economy that is growing at an encouragingly robust pace and that risks are moving from the downside to a more balanced situation," said Chris Williamson, chief business economist at IHS Markit.

Earlier PMI surveys covering the bloc's four biggest economies showed growth remained strong in Germany and France and accelerated in Spain and Italy.

Pointing to continued solid expansion this month, new business growth in April was only slightly weaker than the six-year high set in March. The euro zone composite sub-index dipped to 55.9 from 56.2.

Matching an impressive performance reported by manufacturers earlier this week, firms in the bloc's dominant service industry also said growth was at a six-year high.

The services PMI rose to 56.4 from 56.0. That beat the flash estimate of 56.2 and was the highest since April 2011.

The increase in activity came despite firms raising prices again, albeit at a weaker rate than in March. The services output price sub-index dipped to 51.7 from 52.2, which was a near six-year high. Official data on Friday showed inflation rose more than expected in April, returning to the European Central Bank's target, but the ECB kept its policy stance steady last week, even leaving the door open to more easing.

But with growth and inflation stronger, pressure is mounting on the ECB to start dialling back its lavish stimulus.

"The encouraging picture from the survey data is likely to help raise many forecasters' expectations of euro zone economic growth in 2017, and will also no doubt add to speculation that ECB rhetoric will turn increasingly hawkish," Williamson said.
Euro zone economy outperforms US with robust start to year
Reuters: The euro zone economy started the year with robust growth that far outstripped that of the United States, preliminary estimates from the European statistics agency showed on Wednesday.

Eurostat said the gross domestic product (GDP) of the 19-country euro zone bloc in the first three months of the year grew by 0.5% on the quarter and by 1.7% on a yearly basis, in line with market forecasts.

The estimates for the quarter would translate into an annualized growth for the euro zone of 1.8%.

The United Stated recorded a 0.7% annualised growth in the first quarter, the weakest performance since the first three months of 2014, US estimates showed.

Eurostat also revised upwards to 0.5% from 0.4% its earlier figures on euro zone quarterly growth in the last three months of 2016.

Year-on-year the euro zone economy grew in the last quarter of last year by 1.8%, higher than the previously estimated 1.7%.

Eurostat did not provide a breakdown of the economic components of the GDP growth, but economists expected the euro zone growth mostly to have been led by domestic consumption and business investment.