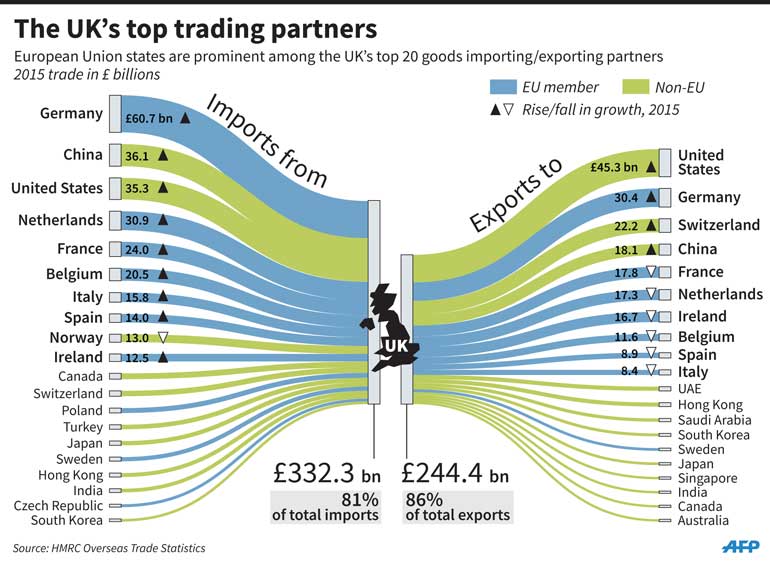 AFP: EU leaders go into a make-or-break summit on Thursday facing difficult compromises to keep Britain in the bloc and wrangling with Europe's worst migrant crisis since World War II.

Prime Minister David Cameron's demand for key reforms in return for Britain's continued membership has exposed a rift over whether the EU's future is to move ever closer together or to ease ties, becoming a looser group of distinct sovereign nations.

Fail to get a deal and Cameron has said anything is possible, including Britain becoming the first country to leave the 28-nation bloc after an in-or-out referendum that could come as early as this summer.

Cameron has staked his political survival on securing the reform deal and winning the plebiscite in hopes of ending a political feud over Britain's place in the EU that has plagued his Conservative Party for a generation.

Leaders will also seek to get a new grip on the refugee crisis, which has seen over a million migrants flood into Europe.

Most of them are Syrians making their way from Turkey via Greece, which has been overwhelmed by the numbers.

Brussels has rounded on Athens, saying it is not doing enough, but a solution is elusive. Some member states are taking measures unilaterally, such as re-imposing border controls in the passport-free Schengen zone to halt an apparently unending tide of humanity.

A deadly bomb attack in Ankara on Wednesday forced the cancellation of a mini-summit, gathering 11 EU countries with Turkey, that was to explore ways of easing the migrant buildup.

Welfare sticking point -

To avoid a so-called "Brexit", Cameron has four key demands -- welfare restrictions to help curb immigration, safeguards for non-euro Britain, increasing EU competitiveness and an opt-out from closer EU integration.

The key sticking point is his demand that EU citizens working in Britain not have access to welfare benefits for four years.

Poland and other east European member states who have hundreds of thousands of citizens in Britain bitterly oppose such a change, saying it would discriminate against them and undercut the EU's core principle of freedom of movement.

Brussels has offered what is known as an "emergency brake," which Britain could invoke if its welfare system is overwhelmed by the inflow of workers, as it believes it has been.

To his call that non-euro Britain have safeguards against closer integration of the single currency area, France insists that London must "in no circumstances" get a veto over the eurozone.

An opt-out from the EU's mission of "ever closer union" is also proving controversial amid charges concessions to London will create a two-speed Europe of countries wanting to limit integration and those wanting to press ahead.

'No guarantee' of deal

Against this backdrop, EU President Donald Tusk warned Thursday there was "no guarantee" of a deal at the two-day summit.

Cameron won crucial backing, however, from German Chancellor Angela Merkel, the bloc's undoubted power-broker, suggesting that despite Tusk playing down expectations, progress was being made on an agreement.

"Like David Cameron, I believe that it is necessary for the EU to improve our competitiveness, transparency and (reduce) bureaucracy. Germany has shared these concerns for many years," she said.

Even the controversial proposal to curb benefits was "justified and understandable because the jurisdiction for each respective social system lies not in Brussels but in each individual member state," Merkel said.

Cameron has promised Britons an in-out EU membership referendum by 2017 but it is widely expected that if he can get a deal in Brussels, he will call the vote for June.

In London, a UK government official said the prime minister had taken "a very personal involvement" in the talks and now "this is crunch time".

"We think we have made a lot of progress and we will be going into this summit to nail down the rest of the details," said the official who asked not to be named.