Reuters: China will make its monetary policy more flexible and expand its budget deficit in 2016 to support a slowing economy, state media said on Monday, citing top leaders who wrapped up an important meeting and vowed to push forward "supply-side reform".

The annual Central Economic Work Conference is keenly watched by investors for clues on policy priorities and main economic targets for the year ahead.

"The pro-active fiscal policy needs to be more forceful and the prudent monetary policy needs to be more flexible," state radio said, citing a statement after the conference.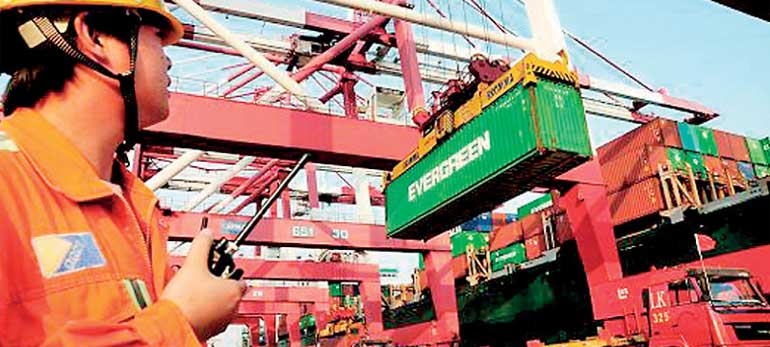 The closed-door meeting called for tax cuts and a gradual expansion China's fiscal deficit ratio, it reported.

The government aims to keep economic growth within a "reasonable range" next year, state radio said without giving specifics.

The report came after a source with direct knowledge of the meeting, which began on Friday, said China would keep its economic policies accommodative in 2016 to help support the slowing economy. The government will take steps to expand aggregate demand while pushing forward "supply-side reform" next year, said the source who briefed a small group of reporters about the meeting.

"We need the economy to grow at a certain pace in order for structural reform to be carried out," said the source, who requested anonymity.

The People's Bank of China has maintained a prudent monetary policy since 2011, raising or cutting interest rates in line with shifts in the economy. The pro-active fiscal policy has been in place since the depths of the global crisis.

The PBOC has cut interest rates six times since November last year and reduced banks' reserve requirement ratios (RRR), or the amount of cash that banks must set aside as reserves.

The government has also stepped up spending on infrastructure projects and eased restrictions on home buying to boost the sluggish property market. "Considering the strong headwinds in economic growth, we might have further RRR cuts and benchmark rate cuts so we maintain our call that there may be four RRR cuts and two more benchmark rate cuts in 2016," said Yang Zhao, Chief China Economist at Nomura.

Top leaders also pledged to push forward "supply-side reform" to help generate new growth engines, while tackling factory overcapacity and property inventories. The source said both China's and the world's economic recoveries are expected to be "L-shaped", implying a sustained period of modest growth that follows a sharp slowdown.

"Because we realise that will be an 'L-shape', you cannot only use demand-side policy to drive the economy," the source said.

The government will expand its budget deficit next year and cut tax to help reduce burdens on companies, said the source.

Steps will be taken to reduce overcapacity and property inventories, the source added.

The government has been struggling to reach its economic growth target of about 7% this year, despite a raft of policy easing steps in recent months.

President Xi Jinping has said China must keep annual average growth of no less than 6.5% over the next five years to hit a goal of doubling gross domestic product and per capita income by 2020 from 2010.

"Supply-side reform means to increase the efficiency of major sectors, or the combination of allocation of sectors like labour and capital, but I don't think it'll be effective to boost economic growth in the short term," said Zhao at Nomura.