Reuters: China's January trade performance was worse than expected as tepid demand persisted both at home and abroad, raising expectations of further government measures to arrest the slowdown and to quell market jitters.

January exports fell 11.2% from a year earlier – the seventh straight month of decline, while imports tumbled 18.8% – the 15th month of decline, both far worse than expected, data released by the General Administration of Customs showed on Monday.

Exports declined even though China has allowed the yuan to weaken nearly 6% against the US dollar since last August, underlining the extent to which global demand has weakened.

China posted a record trade surplus of $ 63.3 billion in January – partly due to soft demand and falling commodities prices, versus $ 60.09 billion in December.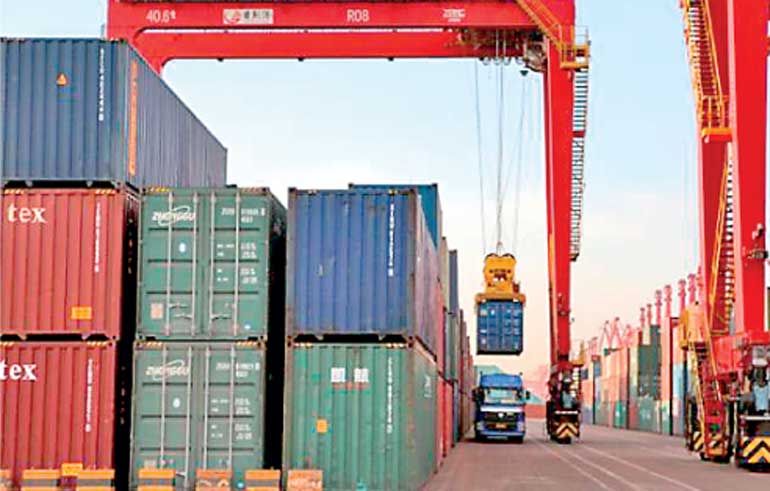 "Overall, we believe the sharp drop of trade in January was a reflection of weak external demand, especially given the weak exports of neighbouring economies such as Korea and Taiwan," ANZ economists Li-Gang Liu and Louis Lam wrote in a research note.

"The record level trade surplus indicates that China continued to run a large current account surplus, and this should help offset some of the capital outflow and alleviate some depreciation pressure on the renminbi (yuan)."

Analysts polled by Reuters had expected exports to fall 1.9%, after slipping 1.4% in December, while imports had been expected to drop only 0.8%, following a 7.6% slide in December. The poll forecast a trade surplus of $ 58.85 billion.

China will keep the yuan basically stable against a basket of currencies and it will not allow speculators to dominate market sentiment regarding China's foreign exchange reserves, central bank governor Zhou Xiaochuan was quoted as saying on Saturday.

Premier Li Keqiang has said Beijing will not promote exports through currency depreciation, although some policy advisers have been calling for sharper yuan falls.

"Today's numbers hint that Chinese currency is still under pressure to weaken. That said, recent strength in onshore and offshore yuan is largely due to the central bank's effort to dampen speculative positions," said Zhou Hao, Commerzbank Asia senior emerging markets economist in Singapore.

China's exports to the United States, the country's biggest market, fell 9.9% in dollar terms in January from a year earlier, while exports to the European Union – the second biggest market, fell 12%, the customs data showed.

The customs office said it expected downward pressure on China's exports will ease, starting in the second quarter of this year.

A source at the Commerce Ministry also said the government would not set an annual target for foreign trade this year.

Some economists, such as those at ANZ suspected false trade invoicing, often used to hide speculation in the yuan, may have distorted the January numbers even further, pointing to big swings in trade with Hong Kong. Fake transactions were widely suspected to be one reason behind a much milder drop in December trade than markets had expected.

The customs data showed Hong Kong's exports to mainland China fell 2.6% year-on-year in dollar terms while its imports from the mainland jumped 108.1%.

For 2015, China's total trade tumbled 8% from 2014, well below the government's target of 6% growth and the worst performance since the global financial crisis.

Trends in January and February can also be distorted by the long Lunar New Year holidays, with business slowing down weeks ahead of time and many firms scaling back operations or closing.

China's commerce ministry has warned that the country's external trade is facing relatively severe pressure in 2016, and few analysts expect a sudden improvement in global demand.

China is expected to target economic growth in a range of 6.5% to 7% this year, sources have said, setting a range for the first time because policymakers are uncertain on the economy's prospects.

The world's second-largest economy grew an annual 6.9% in 2015, the poorest showing in a quarter of a century.