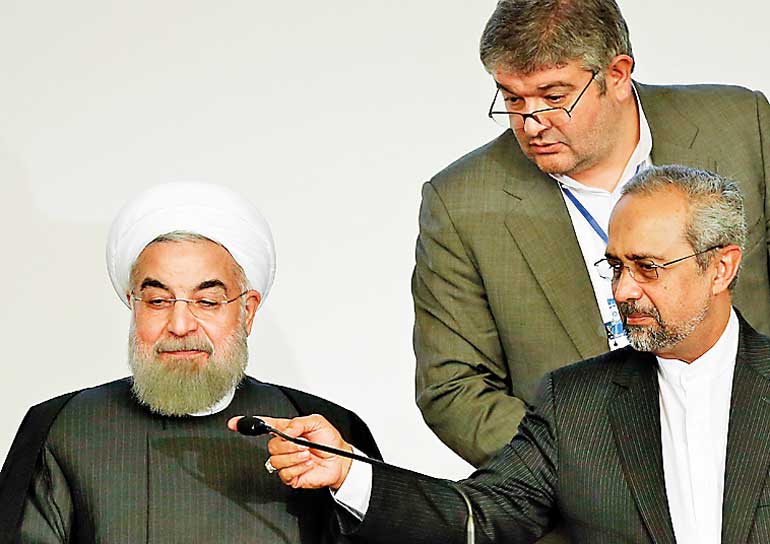 An investor uses a magnifying glass to read a notebook in front of an electronic board showing stock information at a brokerage house in Nantong, Jiangsu province, China, 5 January
TOKYO (Reuters): Asian shares fell on Wednesday and most emerging currencies retreated as China allowed the yuan to weaken further, stoking fears about its slowing economy, while a North Korean nuclear test heightened geopolitical tensions.

Spreadbetters saw the somber mood spilling over into Europe, predicting a significantly lower open for Britain's FTSE, Germany's DAX and France's CAC.

Souring sentiment toward riskier assets in turn lifted safe-havens such as the Japanese yen and U.S. Treasuries.

MSCI's emerging equity index fell 0.6% to a 6-1/2-year low .MSCIEF.

The MSCI's broadest index of Asia-Pacific shares outside Japan dropped 1% after the People's Bank of China set the yuan's midpoint rate at its weakest level in 4-1/2 years.

This accelerated the fall in the offshore yuan which hit its lowest since October 2010, dragging down other emerging currencies like the Malaysian ringgit and Thai baht.

China has guided the yuan lower since a surprise devaluation of the currency last summer, rattling traders who fear it could eventually set off a round of competitive devaluations which will put further pressure on other emerging economies.

Some see the tactic as a desperate attempt by China to shore up growth, prompting concerns that the world's second-biggest economy could be even weaker than imagined, though others say further yuan weakness was inevitable in the face of the strong U.S. dollar.

A weaker yuan in theory improves the competitiveness of Chinese exports but the import cost increase it inflicts on the country's manufacturers would be an unwelcome side effect.

The latest worrying news on China came in a private survey which showed services sector activity expanded at its slowest rate in 17 months in December.

Elsewhere in North Asia, South Korea's KOSPI and the won both fell on suspicions North Korea had conducted a nuclear test on Wednesday morning, which Pyongyang later confirmed.

"We've been seeing dollar-long positions form from the beginning of the year and this North Korea news is not good for the market," a Bank of Korea official told Reuters.

"However, when we consider previous cases we don't feel this will have a sustained influence on markets," he said. It was North Korea's fourth nuclear test.

Japan's Nikkei extended losses on the nuclear test news and was last down 1.5%.

Despite the renewed slide in the yuan, Chinese equities saw modest gains as authorities continued unveiling stock-support measures after a 7% plunge on Monday rattled global markets.

The yuan's weakness, the cooling economy and renewed stock market volatility have put China and its policymaking decisions clearly at the forefront of global risks at the start of 2016, along with the pace of expected U.S. interest rate rises and weak commodity prices.

Shanghai shares were last up 0.7% after a report that China may extend a ban on share sales by listed companies' major shareholders until new rules are promulgated.

Shen Weizheng, fund manager at Shanghai-based Ivy Capital, said extending share sale restrictions would prolong market bearishness.

"It's like the sword of the Damocles, always hanging over your head. The best way is to remove restrictions altogether."

The dollar touched a near three-month low of 118.35 yen and the euro slid to a nine-month trough of 127.465 yen. The 10-year U.S. Treasury yield fell by about three basis points to 2.22%.

The euro steadied at $1.0744 as the dollar dipped against the yen, after it hit a one-month trough of $1.0711 overnight. In commodities, crude oil prices struggled near 11-year lows and added to the risk-off mood, with the market more worried about the stronger dollar and swelling U.S. inventories rather than growing tensions between Saudi Arabia and Iran.

Brent crude LCOc1 inched up 0.2% to $36.49 a barrel, still in reach of the 11-year trough of $35.98 hit late last month.