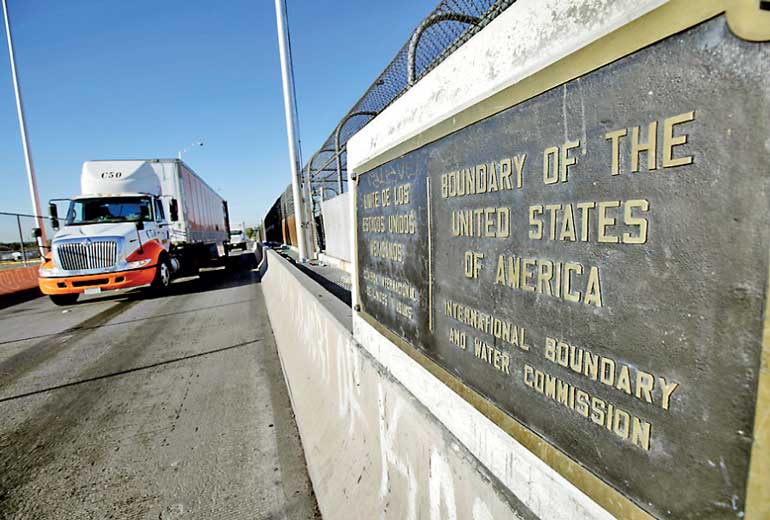 Reuters - As the United States, Canada and Mexico kick off negotiations on Wednesday to modernise the North American Free Trade Agreement, the biggest uncertainty is whether a deal can pass President Donald Trump's 'America First' test.

Trump has blamed NAFTA for shuttering US factories and sending U.S. jobs to low-wage Mexico. The test will be whether negotiators can prove that a new NAFTA agreement can alter that course.

The call from the US business community in the run-up to the talks has been "do no harm" amid concerns that a new agreement will unravel a complex North American network of manufacturing suppliers built around NAFTA.

Trump, who made trade a centerpiece of his presidential campaign as he promised to reinvigorate the manufacturing sector, pulled the United States out of the Trans Pacific Partnership trade pact shortly after taking office in January. But he has since backed off other trade threats, including declaring China a currency manipulator and tearing up NAFTA, which he regularly calls a disaster.

US-Canada-Mexico trade has quadrupled since NAFTA took effect in 1994, surpassing $ 1 trillion in 2015.

Derek Burney, a former Canadian ambassador to Washington who was involved in the first NAFTA negotiations, said that in the previous NAFTA talks there was a political commitment from all sides to reach a deal. That is not the case now, he said.

"The question ... is, What will Trump accept as a success in these negotiations?" said Burney. "To me that is the biggest wild card of all."

Robert Holleyman, a former deputy US trade representative during the Obama administration, said the "toughest nut to crack" in the talks will be whether changes meet Trump's goals to reduce the $ 64 billion U.S. trade deficit with Mexico.

"We know where he wants to make changes to NAFTA. Whether those changes lead up to something that actually reduces the trade deficit with Mexico is wholly unclear," Holleyman said.

NAFTA renegotiations will be a major test of Trump's ability to meet his campaign promises to restore US manufacturing jobs. Although he has inherited a strong economy that has added 1.29 million jobs this year, his promises of an ambitious legislative agenda have been derailed by the failure of a healthcare bill and the lack of a detailed plan for tax reform.

Weighing heavily over the talks is the upcoming 2018 Mexico presidential election. Mexico has urged all sides to complete the negotiations before the campaign ramps up in February to avoid it becoming a political punching bag.

An 'ambitious'

first round

This week's talks will be led by US Trade Representative Robert Lighthizer, Canadian Foreign Minister Chrystia Freeland and Mexican Economy Minister Ildefonso Guajardo. Each side is expected to make remarks at the start of the talks being held at a historic Washington hotel.

The first round of meetings, which is expected to last until Sunday, will largely be administrative and focus on merging proposed texts from all three sides, according to a senior US trade official, speaking to reporters on the eve of the talks.

The official said the sides were aiming for an "ambitious" first round of talks.

The United States has made lowering the $ 64 billion US trade deficit with Mexico its top priority in the NAFTA talks, although trade experts argue that such a goal will not be achieved through trade deals but rather by boosting savings.

It also wants to strengthen NAFTA's rules of origin, which specify how much of a product's components must originate from NAFTA countries.

One of the most contentious issues in the talks is likely to be over the 'Chapter 19' mechanism requiring the use of binational panels to settle anti-dumping and anti-subsidy disputes, which the Trump administration wants to eliminate because the rulings often go against the United States.

Canada's Freeland suggested on Monday that Canada would walk away from the talks if the United States insisted on scrapping the mechanism.

Mexico has said its NAFTA goals are free access for goods and services, greater labor market integration and a strengthening of energy security.