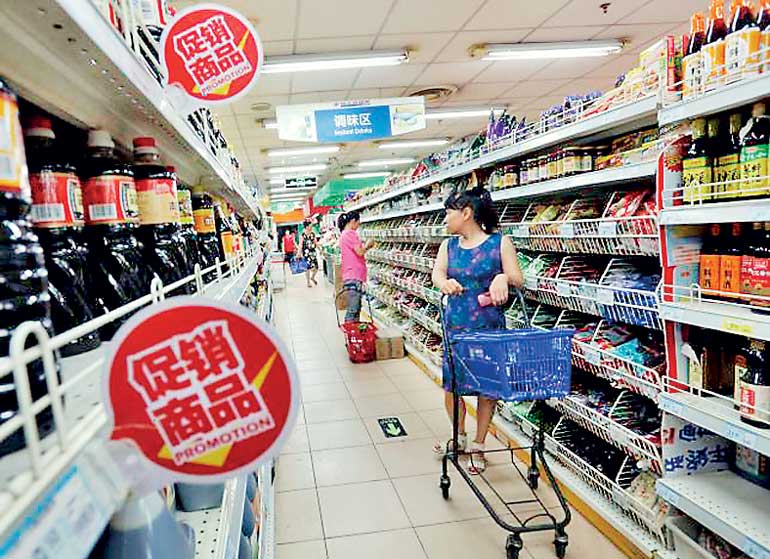 A woman shops for groceries at a supermarket in Beijing, China –REUTERS
The Asian Development Bank (ADB) has cut its 2015 and 2016 growth forecasts for China and the rest of Asia, largely as a result of the slower than expected growth in the region's largest economy and in developed economies elsewhere.

Developing Asia is now expected to grow 6.1% and 6.2% this year and in 2016 against the ADB's March forecast of 6.3% for both years, the bank said in its 2015 outlook supplement released on Thursday.

Growth in East Asia is still seen as subdued with lower-than-forecast output across the region. China's growth is seen moderating to 7.0% this year and 6.8% in 2016 compared to March estimates of 7.2% and 7.0%, the bank said.

The ADB raised slightly its 2015 forecast for South Asia to 7.3% against 7.2% in March, as an expected strong outturn in Bangladesh offsets weak growth in disaster-hit Nepal and with India's economy seen supported by strong farm growth and fresh investments.

Southeast Asia's growth is seen a shade weaker at 4.6% this year and 5.1% next year compared to March estimates of 4.9% and 5.3% following disappointing economic output in the region so far this year, the ADB said.

Indonesia, the largest economy in Southeast Asia, is expected to grow at 5.0% this year before rising to 5.6% in 2016, lower than March estimates of 4.9% and 5.3%, as reforms of the new government take time to materialise and state spending slowed.

Inflation in the region in 2015 is now forecast to be a slightly lower at 2.4%, compared to the 2.6% seen in March.