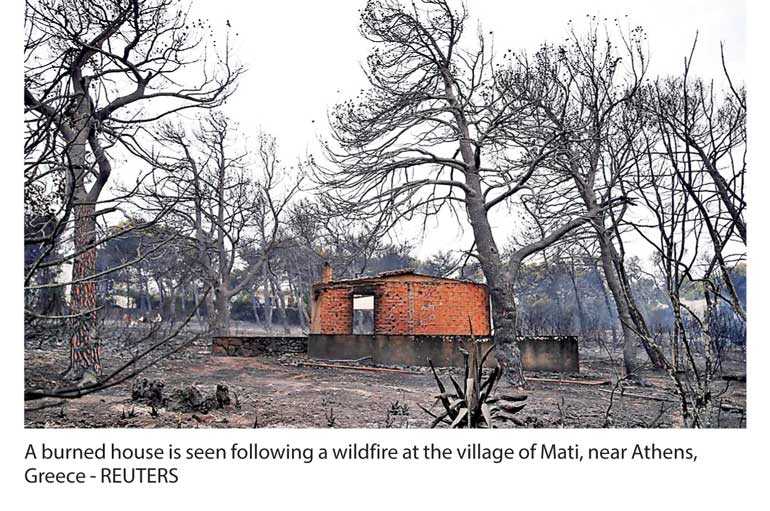 MATI, Greece (Reuters): A wildfire killed at least 50 people and injured more than 150 as it swept through a small resort town near Athens, with huge flames trapping families with children as they fled.

The fire which hit Mati, 29 km (18 miles) east of the capital, late Monday afternoon was by far the country's worst since flames devastated the southern Peloponnese peninsula in August 2007, killing dozens.

People scrambled to the sea as the blaze closed in close to the shore. Hundreds were rescued by passing boats but others found their way blocked by smoke and flames.

Mati is in the eastern Rafina region, a popular spot for Greek holidaymakers, particularly pensioners and children at camps.

The 26 deaths came on top of more than 20 casualties reported by government spokesman Dimitris Tzanakopoulos earlier on Tuesday. He said more than 88 adults and 16 children were injured.