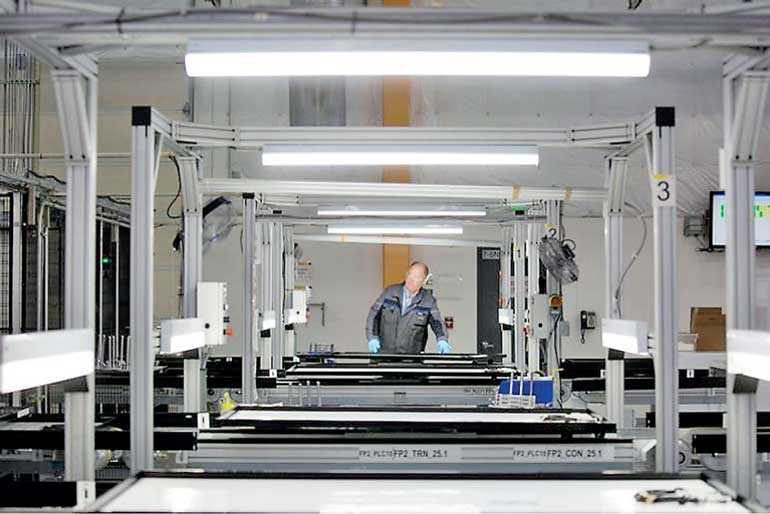 WASHINGTON (Reuters): US manufacturing activity accelerated to more than a 14-year high in August, boosted by a surge in new orders, but growing concerns over rising raw material costs as a result of import tariffs could restrain further growth.

The Institute for Supply Management (ISM) said on Tuesday its index of national factory activity jumped to 61.3 last month, the best reading since May 2004, from 58.1 in July. A reading above 50 indicates growth in manufacturing, which accounts for about 12% of the U.S. economy.

The ISM described demand as remaining "robust," but cautioned that "the nation's employment resources and supply chains continue to struggle." According to the ISM, respondents to the survey were "again overwhelmingly concerned about tariff-related activity, including how reciprocal tariffs will impact company revenue and current manufacturing locations."

President Donald Trump's "America First" trade policy has led to an escalating trade war with China and tit-for-tat import tariffs with other trading partners, including the European Union, Canada and Mexico.

Trump has defended the duties on steel and aluminum imports and a range of Chinese goods as necessary to protect American industries from what he says is unfair foreign competition.

Economists have warned that the tariffs could disrupt supply chains, undercut business investment and slow the economy's momentum.

The ISM's new orders sub-index increased to a reading of 65.1 last month from 60.2 in July. Factories reported hiring more workers last month, with production increasing sharply.

The survey's supplier deliveries index jumped to a reading of 64.5 last month, highlighting the rising bottlenecks in the supply chain, from 62.1 in July. It hit a 14-year high of 68.2 in June.