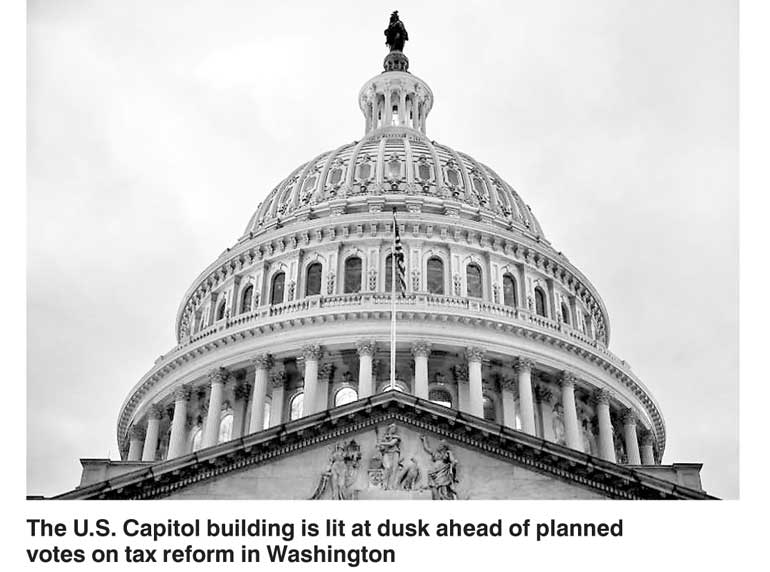 WASHINGTON (Reuters): The US Congress on Thursday averted a government shutdown just one day before federal funding was due to expire, sending President Donald Trump a bill to provide just enough money to keep agencies operating through January 19.

With lawmakers eager to begin a holiday recess until January 3, the House of Representatives and Senate scurried to pass the hastily written bill by votes of 231-188 and 66-32, respectively.

When Congress returns, lawmakers will immediately have to get back to work on appropriating more money for a fiscal year that already will be three months old. They will try to pass an "omnibus" spending bill to fund the government from January 19 through September 30.

Negotiators have been struggling for months over thorny issues such as the amount of defence-spending increases versus increases for other domestic programs, including medical research, opioid treatment and "anti-terrorism" activities.

Fiscal hawks, meanwhile, are angry that Congress is again moving to bust through spending caps that had been designed to tamp down mounting federal debt.

But some of those same lawmakers in the Republican-controlled Congress earlier in the week voted for a sweeping tax bill that will add $1.5 trillion over the next 10 years to a national debt that already stands at $20 trillion.

With the clock ticking toward a deadline of midnight on Friday when government funding would run out, Democrats in the House and Senate made a strong pitch for including protections for young immigrants who entered the country illegally as children, popularly known as "Dreamers."

In the end, the Congressional Hispanic Caucus and immigration advocacy groups failed. But nearly all of the House's 193 Democrats and 29 of the Senate's 46 Democrats voted no, in part to protest the lack of action on the immigration measure.