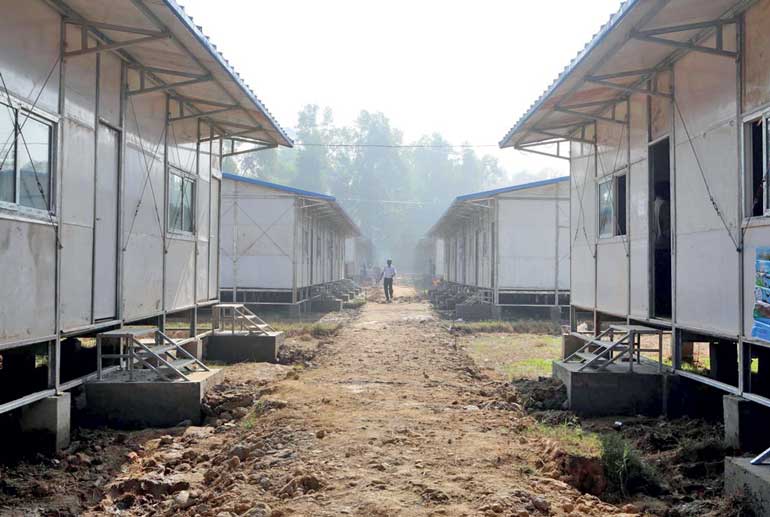 Myanmar (Reuters): The United Nations yesterday called on Myanmar to give aid agencies unhindered access to camps it has built for tens of thousands of Muslim Rohingya refugees before they can return after fleeing Myanmar military operations last year.

An international delegation advising Myanmar toured the Taung Pyo Letwe refugee camp outside the town of Maungdaw near the Bangladesh border. Video of the camp shows long, plywood houses set on a rocky field and surrounded by a wire mesh fence topped with barbed wire.

Bangladesh on 23 January delayed the repatriation of the largely stateless Rohingya to Myanmar as the process of compiling and verifying the list of people to be sent back was incomplete.

But the United Nations said necessary safeguards for the refugees were still missing. "Until the safety and wellbeing of any child returning to Myanmar can be guaranteed, talk of repatriation is premature," UNICEF Deputy Executive Director Justin Forsyth said in a statement.

The UN Refugee Agency UNHCR said earlier "there are continued restrictions on access for aid agencies, the media and other independent observers" in Myanmar. The UNHCR called on Myanmar "to allow the necessary unhindered humanitarian access in Rakhine State and create conditions for a genuine and lasting solution."

More than 688,000 Muslim Rohingya and a few hundred Hindu Rohingya have fled to Bangladesh since 25 August 2017 after the Myanmar military cracked down in the northern part of Rakhine state, amid witness reports of killings, looting and rape, in response to militant attacks on security forces.

Many in Buddhist-majority Myanmar regard the Rohingya community as illegal immigrants from Bangladesh. The United Nations described Myanmar's crackdown as ethnic cleansing, which Myanmar denies.