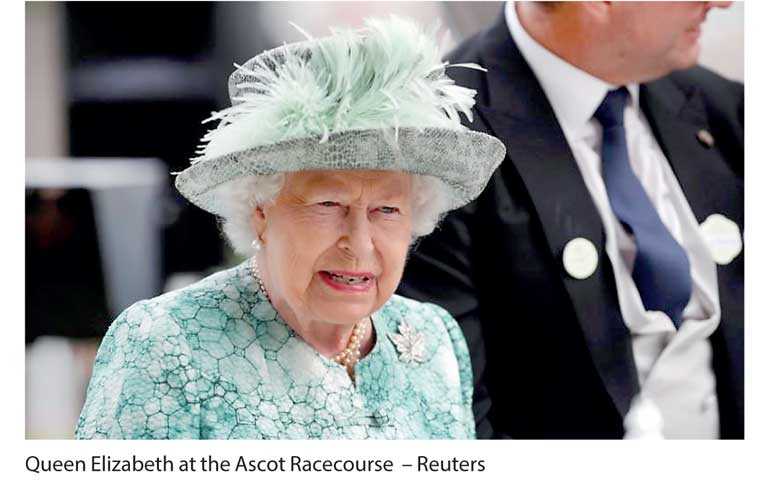 LONDON (Reuters): When Donald Trump meets Queen Elizabeth next week, he will become the 12th US President that the Monarch has met during her 66 years on the throne, the longest in British history.

Apart from Lyndon Johnson, Elizabeth has met every US leader since Harry S. Truman, but no other US Presidential encounter has generated the same level of opposition and controversy in Britain as Trump's trip.

Prime Minister Theresa May offered Trump a State visit - a pomp-laden affair, usually featuring an open-top carriage trip through central London and a banquet at Buckingham Palace - when she became the first foreign leader to visit him after his inauguration in January 2017.

Only two US presidents - Barack Obama and George W. Bush - have previously been invited for full State visits. Trump will get a less lavish one than originally offered, but he will still meet Elizabeth, and many British lawmakers have voiced objection to his coming at all.

Trump's travel ban targeting several Muslim-majority countries and his re-tweeting of a message posted by the deputy leader of the far-right Britain First party, who has since been jailed for religiously aggravated harassment, both led to widespread condemnation in the country.

Most recently, the separation of migrant children and parents at the US-Mexico border reignited calls for May to call off Trump's visit.

"President Trump has locked up 2,000 little children in cages and is refusing to release them unless he is allowed to build a wall," opposition Labour lawmaker Gavin Shuker said to May in Parliament last month.

"He has quit the United Nations Human Rights Council, he has praised (North Korean leader) Kim Jong Un's treatment of his own people, and he has turned away Muslims. What does this man have to do to have the invitation that the Prime Minister has extended revoked?"

After he was invited last year, more than 1.86 million people signed a petition saying Trump should not be given a State visit because it could embarrass the Queen.

London Mayor Sadiq Khan, a Muslim who has been involved in social media exchanges with the US President, said Trump was not welcome in the British capital because of his divisive agenda and would face mass peaceful protests. Demonstrations are indeed planned for next week.