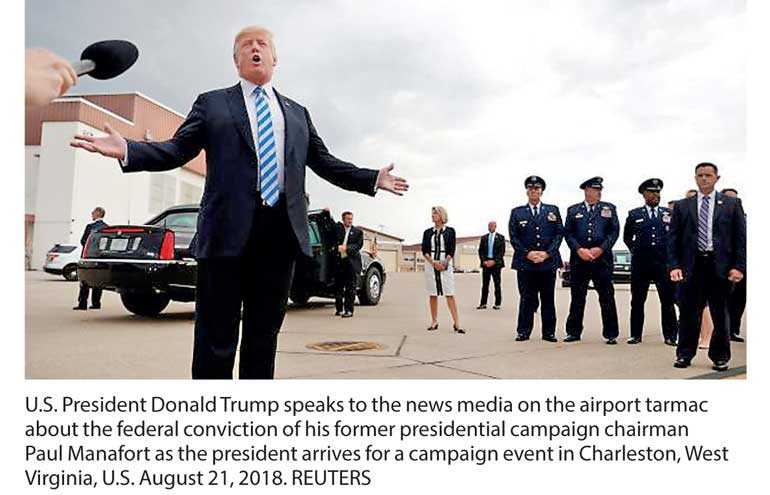 WASHINGTON (Reuters): The White House pushed back forcefully on Wednesday against suggestions that a plea deal struck by President Donald Trump's former lawyer Michael Cohen implicated Trump in a crime.

"As the president has said, we've stated many times, he did nothing wrong. There are no charges against him," press secretary Sarah Sanders said at a White House briefing. "Just because Michael Cohen made a plea deal doesn't mean that that implicates the president on anything."

Cohen on Tuesday pleaded guilty to eight criminal charges of tax evasion, bank fraud and campaign finance violations. He told a federal court in New York that Trump had directed him to arrange payments ahead of the 2016 presidential election to silence two women who said they had had affairs with Trump.

In the wake of Cohen's plea, Senate Democrats on Wednesday demanded that upcoming confirmation hearings for Supreme Court nominee Brett Kavanaugh be delayed, with some calling Trump a "co-conspirator."

The president lashed out at his former attorney in a Twitter post and said the campaign finance violations to which Cohen pleaded guilty were not a crime – even though prosecutors and Cohen agreed they were. Trump made the claim without offering any evidence.