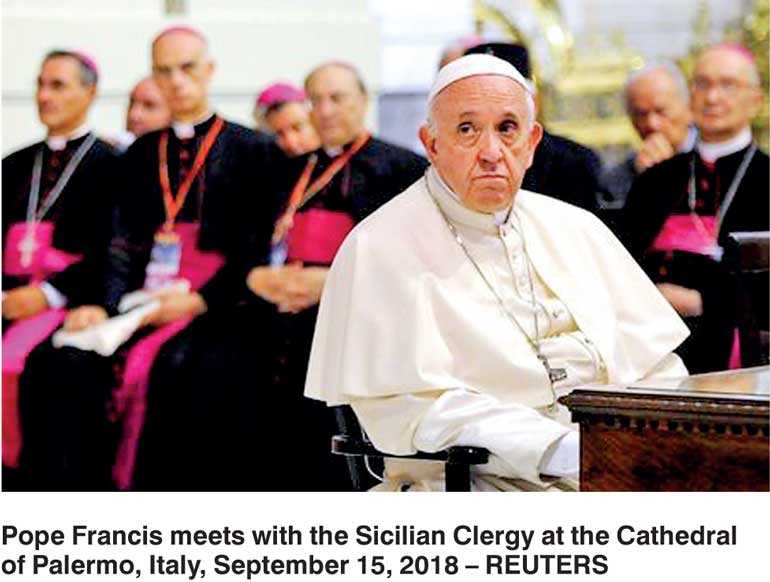 SANTIAGO (Reuters): Pope Francis on Saturday expelled a Chilean priest under investigation in a case involving the sexual abuse of children, according to a report by local media on Saturday, amid a growing global abuse scandal that has shaken the Roman Catholic Church.

The Archdiocese of Santiago said the Pope had decided to defrock the Reverend Cristian Precht, local daily El Mercurio reported.

Precht was a former head of the Church's Vicariate of Solidarity human rights group that in the 1980s had challenged ex-dictator Augusto Pinochet to end the practice of torture in Chile.

The well-known Chilean religious leader has since been accused of sexual abuse as part of the investigation into allegations against members of the Marist Brothers religious community.

Precht has previously denied the charges.

Pope Francis´ announcement comes as Chilean police raid church offices throughout the Andean nation looking for new cases of sexual abuse or evidence that church officials concealed abuse from authorities.

The Catholic Church worldwide is reeling from crises involving sexual abuse of minors, deeply damaging confidence in the Church in Chile, but also in the United States, Australia, and Ireland where the scandal has hit hardest, and elsewhere.