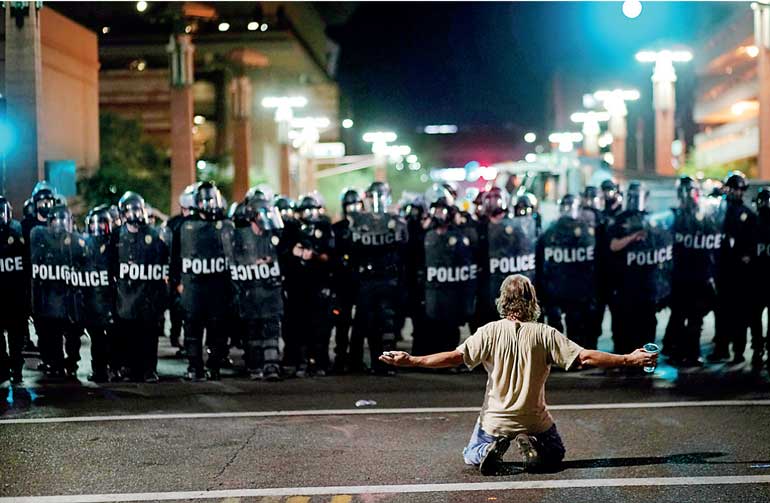 Phoenix (Reuters): Police fired pepper spray to disperse protesters outside a rally by U.S. President Donald Trump in Phoenix, Arizona, on Tuesday after being pelted with rocks and bottles, police said.

Police have not given an estimate of the number of protesters, but Arizona media said there were several thousand. Police did not say whether the pepper spray was used on pro- or anti-Trump protesters, or both.

"People in the crowd have begun throwing rocks and bottles at police," Phoenix Police Department spokesman Sergeant Jonathan Howard said.

"Police have responded with pepper balls and OC (oleoresin capsicum) spray in an attempt to disperse the crowd and stop the assaults," he said.

Four people were arrested during the protest, Phoenix Police Chief Jeri Williams said during a news conference. "We had tens of thousands of people downtown peacefully exercising their first amendment rights," Williams said. "What's unfortunate is that a very small number of individuals chose criminal conduct."

Police called on the crowds to disperse. Many of the protesters quit the scene, while dozens of police in riot gear and carrying shields sought to clear remaining protesters from the downtown area.

The Phoenix Fire Department said it treated 56 people for heat exhaustion and dehydration at the convention center. Twelve people were taken to the hospital.