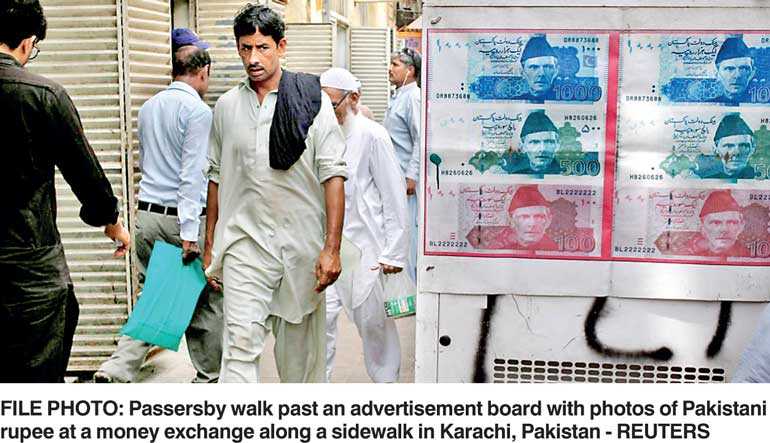 Islamabad (Reuters): The International Monetary Fund (IMF) warned on Friday that Pakistan needs to quickly secure "significant external financing" to stave off a foreign currency crisis, though it did not suggest who could supply the money.

The IMF, also said more action is needed to stabilise the economy while praising steps taken in the past year.

The statements came a day after an IMF team wrapped up an official visit to Pakistan.

The new government of Prime Minister Imran Khan has been reluctant to ask the IMF for a second bailout in five years.

But foreign reserves dropped by $627 million last week to $8.4 billion, barely enough to cover sovereign debt payments due through the end of the year. Last week's fall was the sharpest in years.

Finance Minister Asad Umar has said foreign reserves need to be boosted by at least $8 billion, but so far none of its allies including China and Saudi Arabia have offered such a large sum despite high-level visits from officials of both.

Friday's IMF statement on Friday did not use the word "bailout" but made clear Pakistan needs to find some source of outside cash influx soon.

"Decisive policy action and significant external financing will be needed to stabilise the economy," the statement said, quoting delegation leader Harald Finger as saying that both are required "in the near term".

Many economists believe Pakistan eventually will have no choice but to go back to the IMF.

However, as the world's last-resort lender, the IMF places strict conditions on aid, pushing for cuts in government budget deficits. This would make it difficult for Khan to fulfil his campaign promises for an "Islamic welfare state".

The IMF urged Khan's government expand reform measures taken in the past year. The past measures include raising interest rates by 275 basis points and have the rupee depreciation by about 20% since December.

The lender said and controls on the rupee devaluation should be loosened and interest rates raised further as well as closing the fiscal deficit.

The lender said there should be "more exchange-rate flexibility" and further increases in interest rates. There is also a need to reduce the fiscal deficit, it said.

"Recent policy measures are steps in the right direction, but not yet sufficient," the IMF statement said.