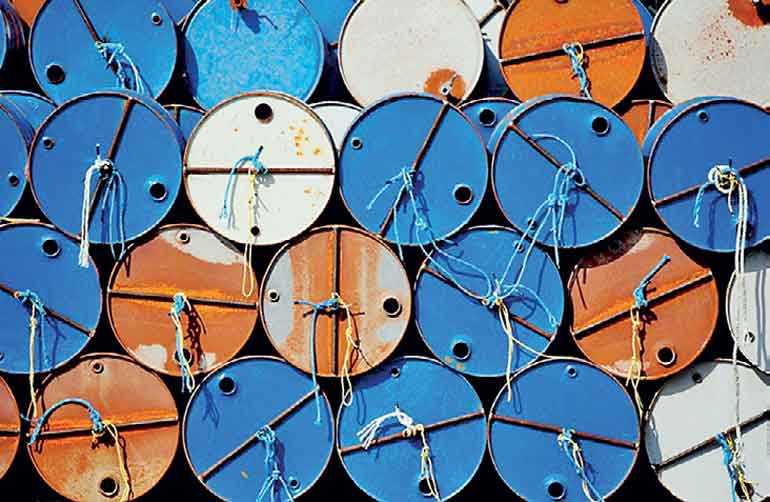 TOKYO (Reuters): Oil prices fell on Monday amid increasing concerns about fuel demand after finance ministers and central bank governors from the G20 warned that global economic growth risks have increased amid rising trade and geopolitical tensions.

Brent crude dropped 9 cents, or 0.1%, to $72.98 a barrel by 0647 GMT. US West Texas Intermediate (WTI) futures declined 13 cents, or 0.2%, to $68.13 a barrel.

Finance ministers and central bank governors from the world's 20 biggest economies ended a meeting in Buenos Aires over the weekend calling for more dialogue to prevent trade and geopolitical tensions from hurting growth.

"Global economic growth remains robust and unemployment is at a decade low," the finance leaders said in a statement. "However, growth has been less synchronised recently, and downside risks over the short and medium term have increased."

The talks occurred amid escalating rhetoric in the trade conflict between the United States and China, the world's largest economies, which have so far slapped tariffs on $34 billion worth of each other's goods.

US President Donald Trump threatened on Friday to impose tariffs on all $500 billion of Chinese exports to the United States unless Beijing agrees to major structural changes to its technology transfer, industrial subsidy and joint venture policies.

"The impact of the trade war and the recognition that President Trump and his administration are serious about going to the mat on this issue is finally starting to register in the consciousness of traders and investors in oil and other financial markets," said Greg McKenna, chief market strategist at AxiTrader.

Economic growth and oil demand growth are closely correlated as expanding economies support fuel consumption for trade and travel, as well as for automobiles.

US energy companies last week cut the number of oil rigs by the most since March as the rate of growth has slowed over the past month or so with recent declines in crude prices.

Drillers cut 5 oil rigs in the week to July 20, bringing the total count down to 858, General Electric Co's Baker Hughes energy services firm said in its closely followed report on Friday. The US rig count, an early indicator of future output, is higher than a year ago when 764 rigs were active as energy companies have been ramping up production in anticipation of higher prices in 2018 than previous years.

Hedge funds and money managers cut their bullish wagers on US crude for the first time in nearly a month, a further sign of weaker sentiment for the market. They cut their combined futures and options positions by 34,067 contracts to 423,650 in the week to July 17, the US Commodity Futures Trading Commission (CFTC) said on Friday.

Most of the reduction occurred as money managers reduced their long position, or bets that oil prices would rise.

The market seemed unperturbed after Trump warned Iran not to threaten the US or face consequences, with the market little changed after he sent a tweet – written all in uppercase – directed at Iranian president Hassan Rouhani.