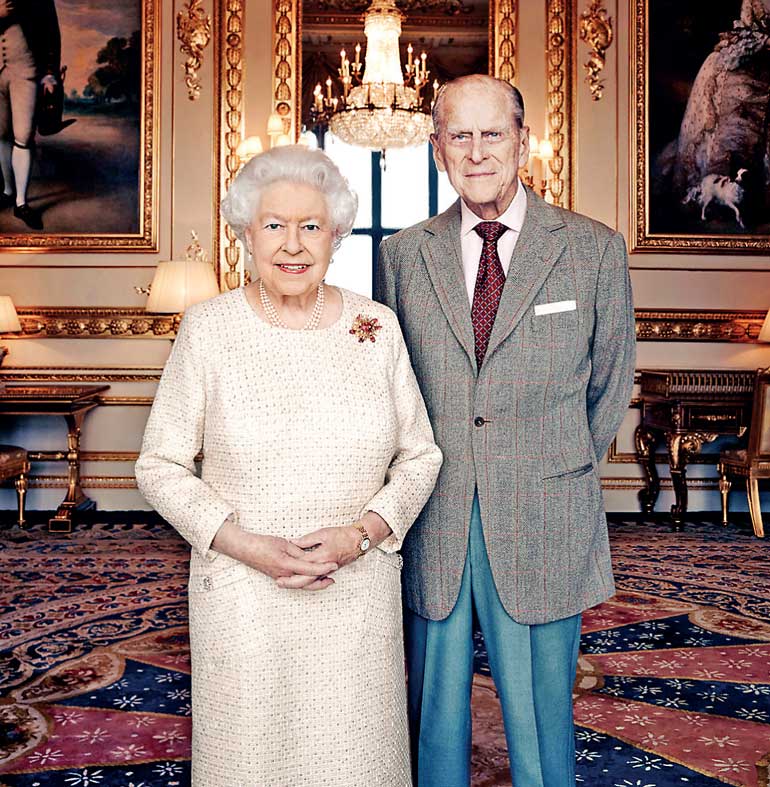 Handout photo issued November 18, 2017 by Camera Press of Britain's Queen Elizabeth II and Prince Philip, Duke of Edinburgh, taken in the White Drawing Room at Windsor Castle in early November, in celebration of their platinum wedding anniversary on November 20 - REUTERS
LONDON (Reuters) : Buckingham Palace issued a new photographic portrait of Queen Elizabeth and her husband Prince Philip on Saturday to mark their upcoming 70th wedding anniversary.

The couple married at London's Westminster Abbey on Nov. 20, 1947, just two years after the end of World War Two, in a lavish ceremony attended by statesmen and royalty from around the world.

The portrait, taken earlier this month, showed the queen wearing the same dress which she chose for a service of thanksgiving to mark their diamond wedding anniversary held at the Abbey where they were married.

She is also wearing a "Scarab" brooch in yellow gold, carved ruby and diamond which Philip gave her in 1966.

Elizabeth has been married for far longer than any other royal, and the newly-released picture showed the couple framed by Thomas Gainsborough's 1781 portraits of George III and Queen Charlotte, who were married for 57 years - the second longest royal marriage.