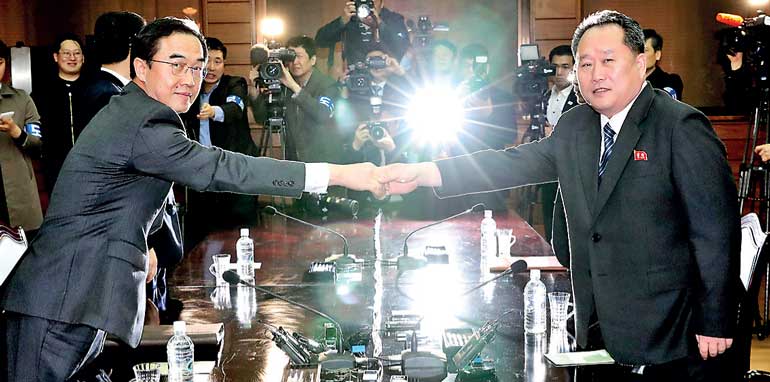 SEOUL (Reuters): North and South Korea will hold their first summit in more than a decade on April 27, South Korean officials said on Thursday, after North Korean leader Kim Jong Un pledged his commitment to denuclearisation as tensions ease between the old foes.

South Korean government officials announced the date of the summit after holding high-level talks with their North Korean counterparts on Thursday.The two Koreas had agreed earlier this month to hold such a summit at the border truce village of Panmunjom when South Korean President Moon Jae-in sent a delegation to Pyongyang to meet North Korean leader Kim Jong Un.

Thursday's talks were the first between the two Koreas since the delegation returned from the North.