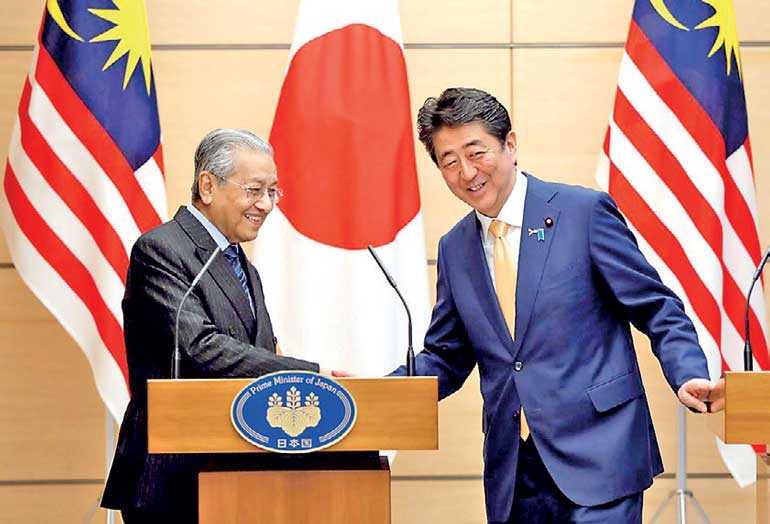 Malaysian Prime Minister Mahathir Mohamad shakes hands with his Japanese counterpart Shinzo Abe after presenting his book during their joint press remarks at Abe's official residence in Tokyo - Reuters
TOKYO (Reuters): Japan is ready to extend Malaysia support to help overcome its financial problems if the need arises, Malaysian Prime Minister Mahathir Mohamad said on Tuesday.

"Prime Minister (Shinzo) Abe assured as that, if, in future, we have a need to seek Japanese support in solving our financial problems, he's ready and the Japanese Government is ready to consider (it)," Mahathir told a news conference.

Malaysia this month announced an expanded budget for 2019 and forecast a wider fiscal deficit, as Mahathir's new administration grapples with shrinking revenue and large debt left by his predecessor.