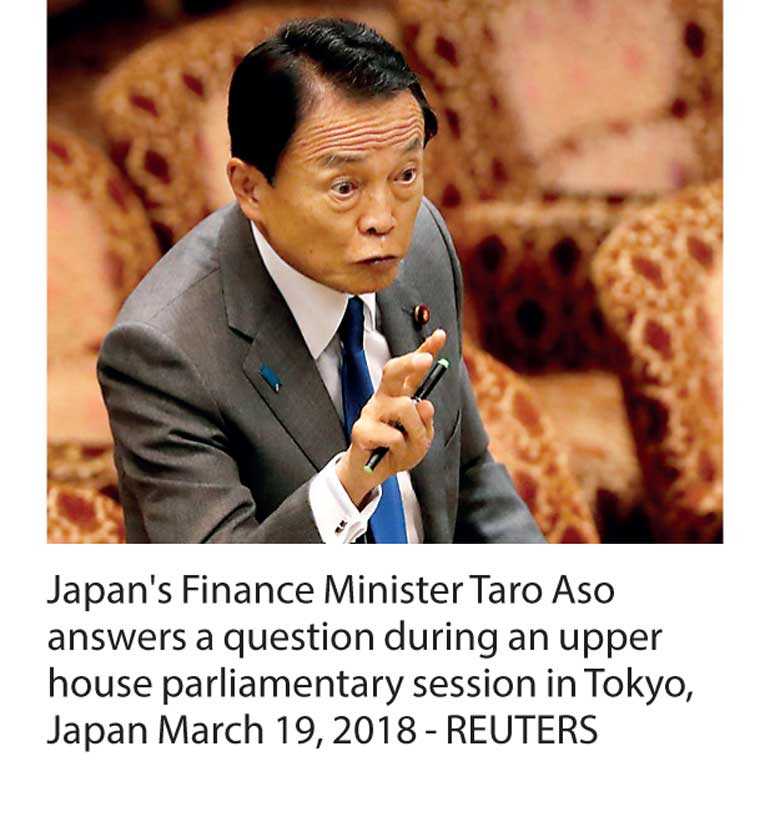 TOKYO (Reuters): Japanese Finance Minister Taro Aso said on Tuesday initial budget requests for fiscal 2019 would likely reach a record high around 102 trillion yen ($918 billion), given an aging population and defence challenges from China and North Korea.

The finance ministry was still in the process of finalising the figure for next fiscal year starting in April, Aso told reporters.

An increase in planned welfare spending and a request from the defence ministry to increase its budget to a record were pushing up overall expected spending, he said.

"An expected increase in welfare spending is a big factor behind next fiscal year's budget request," Aso said.

"We have to figure out how to accommodate the defence ministry. There are also items we need to include related to the next sales tax hike."

It is possible for the finance ministry to cut the final size of next fiscal year's budget to below initial requests, but this is unlikely to ease concern about Japan's debt burden, which is proportionally the highest in the world at more than twice annual gross domestic product.

In comparison, the US debt burden is around 125% of gross domestic product, according to the Organisation for Economic Cooperation and Development.

Japan's aging society puts constant upward pressure on welfare and healthcare spending.

The government has taken steps to trim some of this expenditure, but the average age is rising so rapidly that spending cuts have not stopped the overall increase in welfare outlays.

The defence ministry has requested 5.3 trillion yen for next fiscal year, a 2.1% increase from the current fiscal year to help pay for major upgrades of defence systems designed to shoot down North Korean ballistic missiles.

If approved, the budget will mark a seventh straight annual before-inflation increase as Prime Minister Shinzo Abe reinforces Japan's military in response to China's growing air and sea power and North Korea's missile program.

The government plans to raise the nationwide sales tax to 10% from 8% in October 2019.

The government is planning stimulus measures to help soften the blow from the tax hike, Aso said, which need to be included in next fiscal year's budget.