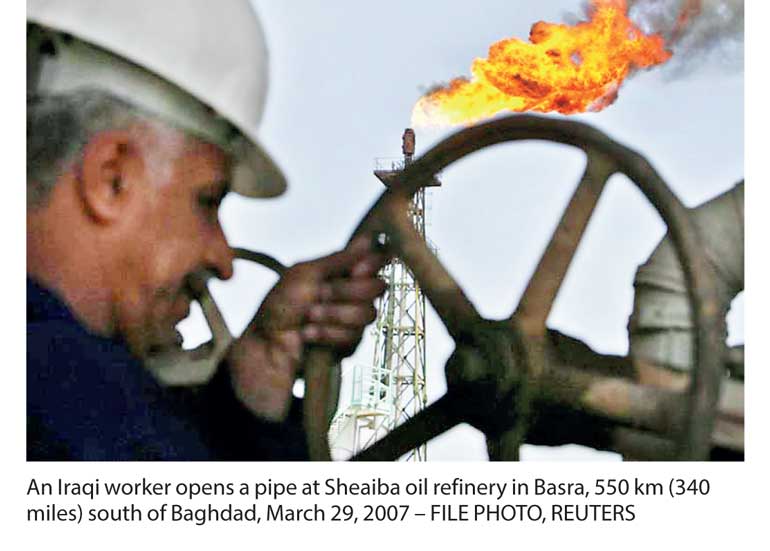 Global supply and demand for crude oil will be largely balanced next year, as growth in consumption helps erode a three-year-old overhang of unused fuel and should mostly offset a steep rise in output, the International Energy Agency said on Thursday.

In its monthly oil market report, the Paris-based IEA said it continues to see global demand for crude growing by 1.6 million barrels per day (bpd) in 2017, before moderating to 1.4 million bpd in 2018.

"Looking into 2018, we see that three quarters out of four will be roughly balanced -- again using an assumption of unchanged OPEC production, and based on normal weather conditions," the agency said.

"Taking 2018 as a whole, oil demand and non-OPEC production will grow by roughly the same volume and it is this current outlook that might act as the ceiling for aspirations of higher oil prices."

Commercial oil stocks likely fell in the third quarter of this year, only the second draw since the crude price crashed in 2014, thanks to a drop in the amount of oil held in floating storage or in transit, the IEA said.

Commercial stocks in industrialised countries fell in August by 14.2 million barrels to 3.015 billion barrels, leaving a surplus of 170 million barrels above the five-year average, the IEA said.

However, the IEA said its numbers implied a build of up to 800,000 bpd could take place in the first quarter of next year, meaning the Organization of the Petroleum Exporting Countries and its partners cannot afford a slip in adherence to their supply-restraint deal.
"Whatever it takes"
OPEC supply was little changed in September at 32.65 million bpd, but down 400,000 bpd from a year earlier, meaning the group's compliance with its self-imposed 1.2-million bpd output cut stood at 88 percent last month and 86% for the year to date, the IEA said.

Together with its partners, which include Russia, Oman and Kazakhstan, the group has agreed to restrain output by 1.8 million bpd until March next year.

"There is little doubt that leading producers have re-committed to do whatever it takes to underpin the market and to support the long process of rebalancing," the agency said.

"A lot has been achieved towards stabilising the market, but to build on this success in 2018 will require continued discipline."

The IEA said it expects demand for OPEC's crude to rise to 32.98 million bpd in the fourth quarter of this year, above September's output, and then to fall to 31.87 million bpd in the first three months of 2018.

The IEA said it sees non-OPEC crude supply rising by 700,000 bpd in 2017, and by 1.5 million in 2018 to reach 59.6 million bpd, with the United States being the largest contributor.

"Production likely rebounded in the North Sea and in Brazil, while the continued ramp-up of production from new fields in Kazakhstan, Ghana and Congo also contributed. At 57.9 million bpd, total non-OPEC output stood 975,000 bpd above a year earlier," the agency said.

U.S. crude production, aided in large part by resurgent shale output, grew by 550,000 bpd in July compared with a year earlier to 9.24 million bpd, its highest since November 2015.

The impact of Hurricane Harvey, which hit the U.S. Gulf Coast in late August, is expected to have curtailed production in August and September.

But for 2017 as a whole, the IEA expects U.S. crude output to grow by 470,000 bpd and by 1.1 million bpd in 2018.