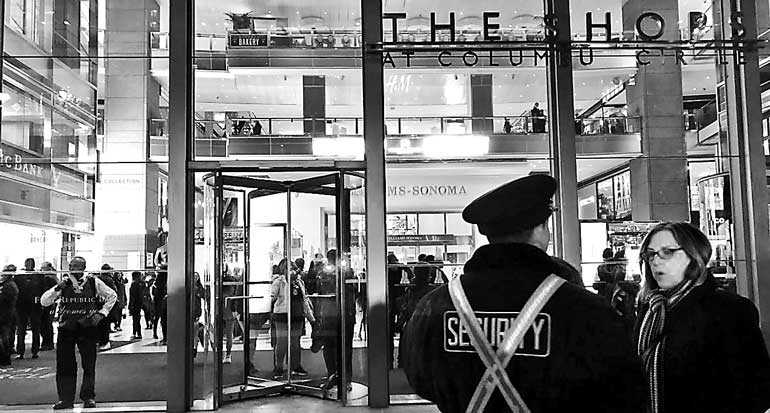 MIAMI (Reuters): Federal agents searched a US mail facility near Miami on Thursday night racing to find who sent 10 pipe bombs to prominent Democrats and critics of US President Donald Trump as leads pointed to Florida as the possible origin of the packages.

Investigators are treating the devices as "live" explosives, not a hoax, said James O'Neill, police commissioner of New York City, where two of the parcels have surfaced since the bomb scare began Monday with a device addressed to billionaire Democratic Party donor George Soros.

A federal law enforcement source told Reuters the devices were thought to have been fashioned from bomb-making designs widely available on the internet.

Investigators believe the packages, which were intercepted before reaching their intended recipients, all went through the US Postal Service at some point, that source said. None detonated and no one has been hurt.

Authorities have branded the parcel bombs, coming less than two weeks before national elections that could alter the balance of power on Capitol Hill, as an act of terrorism, though they have declined to say whether the devices were built to be functional. Bomb experts and security analysts say that based on the rudimentary construction of the bombs it appeared they were more likely designed to sow fear rather than to kill.

But the episode sparked an outcry from Trump's critics who said his frequent expressions of inflammatory rhetoric against perceived enemies among Democrats and the press was stoking a climate ripe for politically motivated violence.

After first calling for "unity" and civil discourse on Wednesday, Trump lashed out again Thursday at the "hateful" media, while his supporters accused Democrats of unfairly suggesting the president was to blame for the bomb scare. Homeland Security Secretary Kirstjen Nielsen, in an interview with Fox News Channel, confirmed that Florida was the starting point for at least a portion of the bomb shipments.

"Some of the packages went through the mail. They originated, some of them, from Florida," she said. "I am confident that this person or people will be brought to justice."

A police bomb squad and canine units joined federal investigators on Thursday examining a US mail distribution centre at Opa-Locka, northwest of Miami, Miami-Dade County police said.