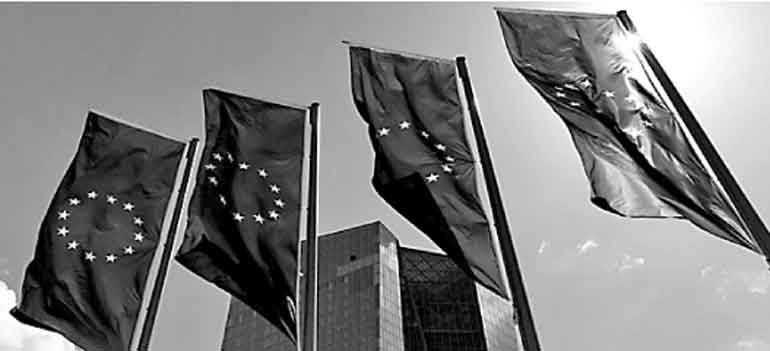 European Union flags flutter outside the European Central Bank headquarters in Frankfurt, Germany-REUTERS/File Photo
Brussels/Frankfurt (Reuters): Inflation in the 19 countries sharing the euro rose this month but measures of underlying price pressures dipped unexpectedly, likely fuelling concern at European Central Bank as it prepares to curb stimulus.

With much of its firepower exhausted, the ECB is slowly withdrawing support, hoping it has done enough to kick start growth and inflation, even if price pressures still remain relatively muted.

Consumer prices in the euro zone picked up as expected to 2.1% in September from 2% a month earlier but excluding the cost of food and energy, the rate fell to 1.1% from 1.2%.

This not only missed market projections but also appears to challenge the ECB own view that core inflation would be rising toward the end of the year, finally moving higher after being stuck near 1% for some time.

An even narrower gauge watched by market economist, which also excludes alcohol and tobacco costs, dipped to 0.9% from 1%, also well short of expectations.

The miss is likely to fuel concern as the rise in employment and wages does not appear to be translating into underlying price pressures, adding to the argument that slack in the economy may be bigger than currently visible.