Brussels (Reuters): European Union leaders backed Britain on Thursday (22 March) in blaming Moscow over a nerve agent attack on a former Russian spy in England, and recalled their envoy to Moscow in a symbolic protest.

The show of support from the EU, at a time when Britain is grappling with its departure from the bloc, will boost Prime Minister Theresa May, who has been asking other nations to match her decision to expel Russians over the attack.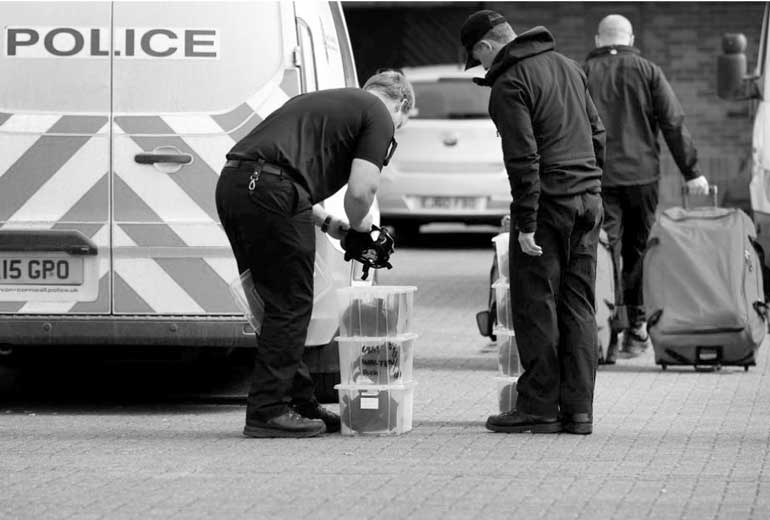 Inspectors from the Organisation for the Prohibition of Chemical Weapons (OPCW) arrive to begin work at the scene of the nerve agent attack on former Russian agent Sergei Skripal, in Salisbury, Britain March 21, 2018 – REUTERS


In a joint summit statement, the leaders said the EU "agrees with the United Kingdom government's assessment that it is highly likely that the Russian Federation is responsible and that there is no plausible alternative explanation."

This marked a breakthrough for Britain, which had been seeking to persuade EU leaders to condemn Russia for the attempted murder of Sergei Skripal, a former Russian double agent, and his daughter on 4 March. It was the first known offensive use of a nerve toxin in Europe since World War Two.

After talks that ran into the early hours of yesterday (23 March), German Chancellor Angela Merkel raised the prospect of further punitive measures in response to the attack in the south-western city of Salisbury, saying the European Union would strive to act together on the matter.

"We are determined to react together, with the language we used here, but also possibly through additional measures," Merkel said at the end of the first day of the summit.

May's move to expel 23 "undeclared intelligence officials" was followed by similar measures from Moscow, including the closure of Britain's cultural centre in St Petersburg.

Lithuanian President Dalia Grybauskaite said she was ready to expel Russian spies. Other Baltic states and Poland could do so too. The European Union will recall their envoy to Moscow, German diplomat Markus Ederer, for one month for consultations.

May, who used a dinner with EU leaders to call on all governments to confront Russia, welcomed the support.

"The threat that Russia poses respects no borders," she told reporters. "This is about us standing together to uphold our values."

In the early days after the attack, May won the support of French President Emmanuel Macron, Merkel and US President Donald Trump when they said they shared Britain's assessment of Russian culpability.

But in Brussels, May had to convince Russia's allies Greece, Hungary and Bulgaria.

Highlighting the bloc's familiar divisions on how to handle Russia, Slovakia's new prime minister, Peter Pellegrini, said he wanted "constructive dialogue" with Moscow despite the poisoning of the Skripals. British authorities say the pair have been critically ill since the attack by a Soviet-designed, military-grade nerve agent called Novichok.

Leaders agreed to increase their defences against Russian "hybrid" threats, including in disinformation campaigns, cyber-attacks and covert actions.

May has also asked fellow European leaders to step up intelligence cooperation to start going after Russian spy networks, diplomats said.