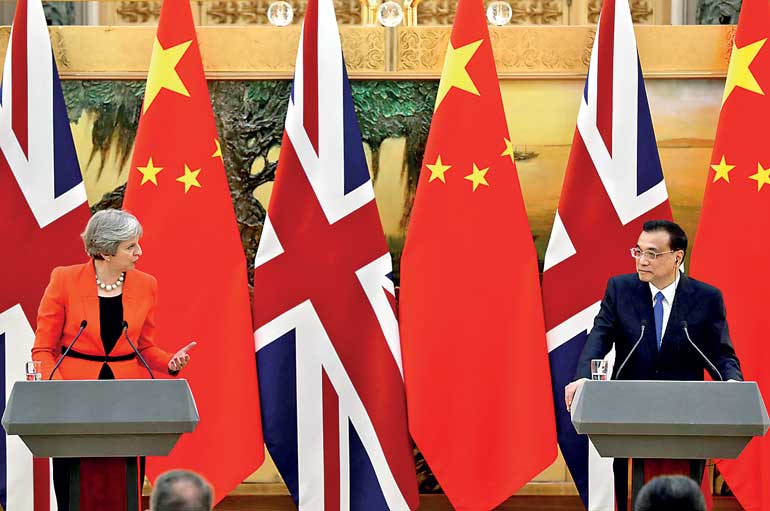 Reuters: China's relations with Britain will remain unchanged through Brexit, Premier Li Keqiang said on Wednesday (31), as British Prime Minister Theresa May kicked off a three-day visit to China, where she aims to sign nine billion pounds in deals.

Britain is trying to reinvent itself as a global trading nation after a 2016 referendum decision to leave the European Union, but Brexit has unnerved Beijing, even as London hopes to sign a free trade deal with the world's second-largest economy.

Speaking to reporters after meeting May in Beijing's Great Hall of the People, Li proffered support for relations between the two countries.

May, who is perceived to be less keen on courting China than her predecessor, David Cameron, said she was committed to deepening the relationship in light of Brexit and would explore all options in future trade ties.

During the same news briefing, Premier Li said that China will continue to advance trade liberalisation and will not block normal movement of outbound money.

After the briefing, Li and May attended the inaugural meeting of the UK-China CEO Council, where May stressed the UK's need to "strengthen" trade relationships with the outside world post-Brexit.

While diplomatic sources say China has expressed willingness to talk about a future free trade deal with Britain, formal talks cannot begin until Britain officially leaves the EU next year. Free trade talks typically take many years to conclude.

Britain has also pushed a strong message to Chinese companies that it is fully open for business.