ISLAMABAD (Reuters): Pakistani economic advisors discussed banning imports of luxury cars, smartphones and cheese in a wide-ranging strategy session on how to avoid seeking a bailout from the International Monetary Fund (IMF), a senior government advisor said.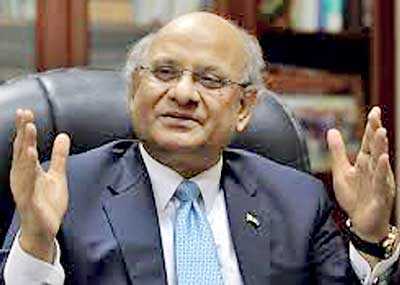 While no decisions were made, the floating of radical measures to tackle Pakistan's ballooning current account deficit by the newly formed Economic Advisory Council (EAC) underscores the new government's determination to avoid another IMF bailout.

The EAC held its first session last week, chaired by Finance Minister Asad Umar, who took office last month.

A lull in Pakistani exports and a relative spike in imports has led to a shortage of dollars in the economy, putting pressure on the local currency and dwindling foreign currency reserves.

That has prompted most financial analysts to predict Pakistan will turn to the IMF for its 15th bailout since the early 1980s. But new Prime Minister Imran Khan has criticised a culture of dependency and his party's officials have expressed concerns that the reforms and austerity the IMF might demand would strangle promised government spending.

Ashfaque Hasan Khan, a university professor who is one of more than a dozen EAC members, told Reuters that during Thursday's meeting, the focus was on outside-the-box ideas that would help curb imports.

"I didn't find any member (who) suggested that Pakistan should go to the IMF because there is no other alternative," he said. "We need to take some actions. 'Do nothing' scenario is unacceptable."

Umar could not be reached for comment on the EAC meeting. He recently told the Senate that while Pakistan needs to meet a $9 billion financing requirement, the IMF should only be a fallback option.

Khan said the more radical steps discussed were a year-long ban on imports for cheese, cars, cell phones and fruit that could "save some $4-5 billion". A push on exports could generate up to $2 billion in extra inflows, he added.