The Hi Fi Centre Ltd. recently tied up with the Hit Factory Audio Institute (HFAI) and entered into a Memorandum of Understanding.

The Hi Fi Centre has further strengthened this partnership by providing and installing AKG headphones/microphones, sound craft digital mixers, JBL studio mixers etc at the Hit Factory Audio Institute's lecture rooms, practical labs and studios equipping them with the latest technology in sound systems.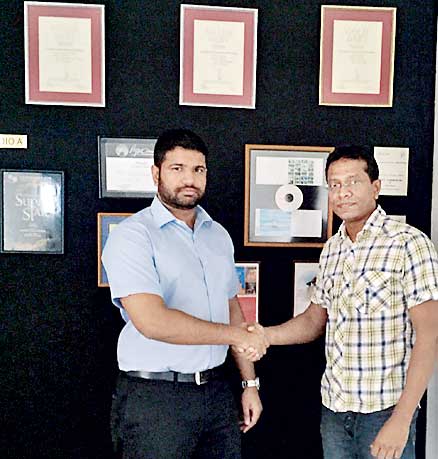 The Hi-Fi Centre reputed for its professional audio solutions, is the exclusive authorised distributor for Harman products in Sri Lanka, representing a host of world class audio visual products such as Harman's JBL (speakers), Sound craft (mixers), Crown (amplifiers), AKG (headphones/microphones), DBX Lexicon (processors), Pioneer (DJ consoles), Denon Pro (players), KLOTZ (cables), Epson (projectors) and Vega (screens).

The Hi Fi Centre is a subsidiary of the Debug Group of Companies a technology driven IT conglomerate that commenced operations back in 1988 and has now branched out into a variety of industry verticals and Hi Fi is the only AV Company that offers island-wide after sales service and support centres via the Debug branch network located geographically across the island.

Hit Factory Audio Institute (HFAI) is Sri Lanka's premier audio technology education provider with courses offered in sound production, engineering and acoustics in both certificate and diploma levels. HFAI is also an exclusive partner and provider of the world acclaimed City and Guilds qualifications.

This collaboration is expected to contribute towards the enhancement of the knowledge, skills and abilities of those who work or want to work in the post-production/sound and music technology industries enabling them to learn, develop and practice skills required for career progression in the sound and music technology sectors.