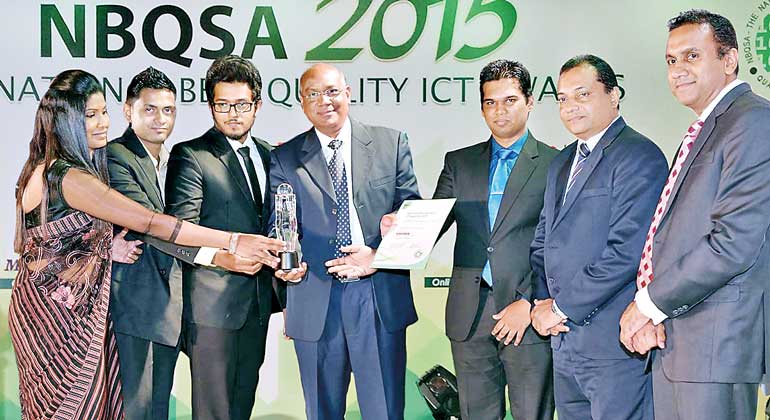 Swiss Advantage Systems Ltd. won the National Best Quality Software Bronze Award – under the general productivity category – for their PEx software solution. This is the company's second national award, having previously been recognised for their product in 2013. Swiss Advantage Systems is a business process re-engineering company working with large and medium scale organisations in process re-design and standardisation to improve efficiency and productivity.

Swiss Advantage Systems Managing Director Malik Perera said he was delighted with this achievement because he believes they were the only non-ICT company to have won this award. Every year, the competition grows increasingly competitive drawing in a large number of ICT companies as well as universities. This year there were over 100 entries for the 20 categories aiming for the awards.

PEx, which stands for 'Process Excellence', is designed to help organisations apply the basic principles and implement world best practices in business process management within their organisation. The system is uniquely designed to bring management tools to the fingertips of managers, helping them to effectively manage their business processes. The software's powerful data analytics and neatly designed dashboard for every user puts the icing on this award winning product.

PEx software also incorporates all tools required to comply with ISO 9001: 2015 quality management systems, ISO 14000 environment management systems and OHSAS 18000 health and safety management systems. Therefore, any company choosing to implement an integrated management system will find PEx to be its most cost effective solution.