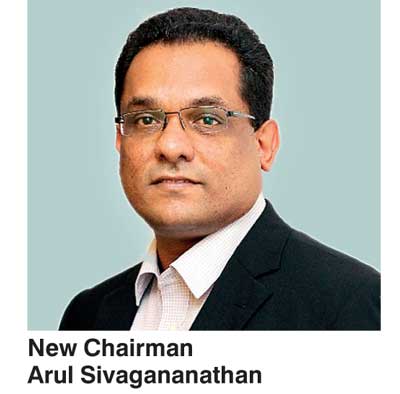 SLASSCOM is Sri Lanka's premier IT-BPM and Knowledge Services industry chamber, active in facilitating trade and business, propagation of education and employment, encouragement of research and innovation, and supporting the creation of a progressive national policy framework for the development of the IT-BPM industry. The SLASSCOM membership represent 175 companies in the IT-BPM industry who contribute to 90% of the export revenue of the sector.

SLASSCOM elects the Board of Directors annually, consisting of key industry leaders and decision makers who drive the IT-BPM industry to become the number one export revenue earning industry in Sri Lanka.

Arul Sivagananathan, Managing Director of Hayleys Power & Energy sector and BPO was appointed as the Chairman whilst Ruwindhu Peiris, Managing Director at StaxInc and Geevan Gnanam, Director/CEO at Orion City wereappointed as Vice Chairmen. Director Operations is Ranil Rajapakse, Vice president & Chief Operating Officer at IFS R&D International and Channa Manoharan, Chief Operating Officer at PricewaterhouseCoopers was appointed as the Director Finance.

The other Board of Directors includes Chandika Jayasundara, Co-Founder & CEO, Cinergix, Mangala Karunarathne, Founder & CEO at Calcey Technologies, S. Muralidharen, General Manager, Sampath IT Solutions, Dr. Sankalpa Gamwarige, General Manager and VP Engineering, Zone24x7, Sandra De Zoysa, Group Chief Customer Officer at Dialog Axiata PLC and Shanil Fernando Managing Director and Senior VP Engineering, CAKELABS. SLASSCOM hopes to continue the effort that has been put in by the industry, academia, government policy makers and other key local and international stakeholders to grow the industry to its full potential. Join us to work as one team to take the industry and country to the next level of growth.