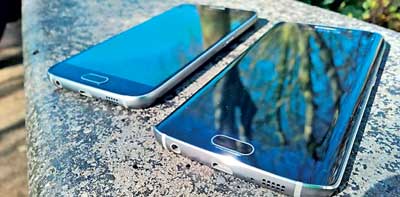 Reuters: Samsung Electronics Co Ltd said on Sunday it would launch an artificial intelligence digital assistant service for its upcoming Galaxy S8 smartphone, seeking to rebound from the Galaxy Note 7's collapse and differentiate its devices.

The world's top smartphone maker in October announced the acquisition of Viv Labs Inc, a firm run by a co-creator of Apple Inc's Siri voice assistant programme. Samsung plans to integrate the San Jose-based company's AI platform, called Viv, into the Galaxy smartphones and expand voice-assistant services to home appliances and wearable technology devices.

Samsung is counting on the Galaxy S8 to help revive smartphone momentum after the discontinuation of fire-prone Galaxy Note 7s, which will hit its profit by $5.4 billion over three quarters through the first quarter of 2017. Investors and analysts say the Galaxy S8 must be a strong device in order for Samsung to win back customers and revive earnings momentum.

Samsung did not comment on what types of services would be offered through the AI assistant that will be launched on the Galaxy S8, which is expected to go on sale early next year. It said the AI assistant would allow customers to use third-party service seamlessly.

"Developers can attach and upload services to our agent," said Samsung Executive Vice President Rhee In-jong during a briefing, referring to its AI assistant.

"Even if Samsung doesn't do anything on its own, the more services that get attached the smarter this agent will get, learn more new services and provide them to end-users with ease."

Technology firms are locked in an increasingly heated race to make AI good enough to let consumers interact with their devices more naturally, especially via voice.

Alphabet Inc's Google is widely considered to be the leader in AI, but others including Amazon.com, Apple and Microsoft Corp have launched their own offerings including voice-powered digital assistants.
Samsung America says it has replaced most recalled Galaxy Note 7s
Reuters: Samsung Electronics America said on Friday it has replaced nearly 85% of all recalled Galaxy Note 7 devices as it works to resolve the issue of fire-prone phones.

South Korean parent company Samsung Electronics Co Ltd announced the global recall of at least 2.5 million Note 7s in early September following numerous reports of the smartphones catching fire.

Samsung will be releasing a software update in the coming days to limit the phone's ability to charge beyond 60%, Samsung Electronics America said in a statement.

Samsung said that the majority of participants of the program opted to receive another Samsung smartphone.

On top of the Note 7 recall, Samsung Electronics Co Ltd on Friday said it would recall about 2.8 million top-load washing machines in the United States following reports of injuries.