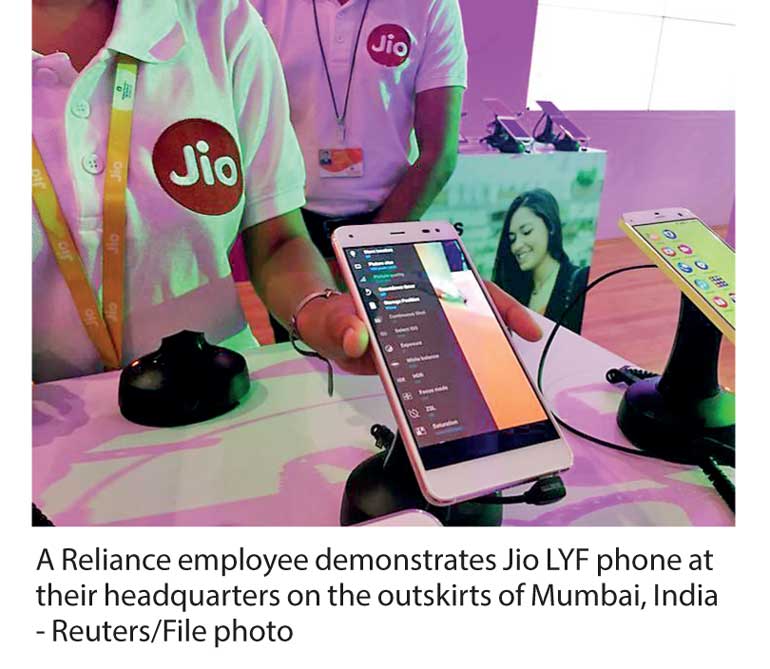 Reuters: Reliance Industries plans to spend a further $2.8 billion on its Jio telecoms business in the current quarter, it said on Monday, taking its investment in the venture to more than $30 billion.

Reliance derives the bulk of its revenue from its core refining and petrochemicals operations, but the group has bet big on Reliance Jio Infocomm. The project backed by Reliance owner Mukesh Ambani launched in September in a flurry of cheap phones, free voice and cut-price data plans that have forced rivals to respond.

Announcing record profit for the 2016/17 financial year, Reliance said the additional investment is required for its fibre network as it expands Jio's 4G reach.

Analysts and investors have expressed concern over the time it will take Jio to recover its heavy outlay, but its head of strategy, Anshuman Thakur, said there would be a "drastic drop" in investment after the current quarter.

Jio racked up 108.9 million subscribers by the end of March, Reliance said. It started charging for internet data this month, after more than seven months of free services, but has kept prices low.

"Jio is witnessing the largest migration from free to paid services in history," said Reliance Chairman Ambani.

Ambani's aggressive strategy to capture market share has led to rivals consolidating. His younger brother Anil Ambani's Reliance Communications merged with smaller rival Aircel and in February India's biggest telecoms company Bharti Airtel bought out the Indian operations of Norway's Telenor.

That was followed by Britain's Vodafone announcing a merger with Idea to create the biggest telecoms company in India.

Jio, however, controls the highest chunk of 4G airwaves across India and has introduced a range of features to woo consumers in one of the world's most competitive telecoms markets, from mobile phone apps to its own handset brand.

Reliance earlier reported a 12.8 percent rise in the group's fourth-quarter standalone net profit, topping analyst estimates, citing higher margins at its refining and petrochemicals business.

The gross refining margin per barrel of crude – a key profitability gauge for refiners – was $11.50 for the quarter, against $10.80 a year earlier.

Net profit on a standalone basis, which takes into account only the refining, petrochemicals, oil and gas exploration businesses, rose to 81.51 billion rupees ($1.26 billion) for the three months to March 31, beating analysts' expectations of 80.10 billion rupees.

On a consolidated basis, including newer businesses such as telecoms, retail and US shale gas operations, Reliance's net profit rose 16.6% to 80.5 billion rupees.