HP Inc. on 29 April announced the OMEN by HP notebook PC, a gaming PC that combines performance, portability and style in a package that is designed for gamers.

Video gaming reached the mainstream in the 1970s and 1980s, when arcade video games (think Centipedes and Space Invaders), gaming consoles (like Atari) and home computer games (remember Pong?) were widely available and popular in the United States.

Since then, gaming has morphed to include literally hundreds of types of games, including first-person shooters, text and graphic adventures, fantasy, simulation, and massively multiplayer online role-playing games, or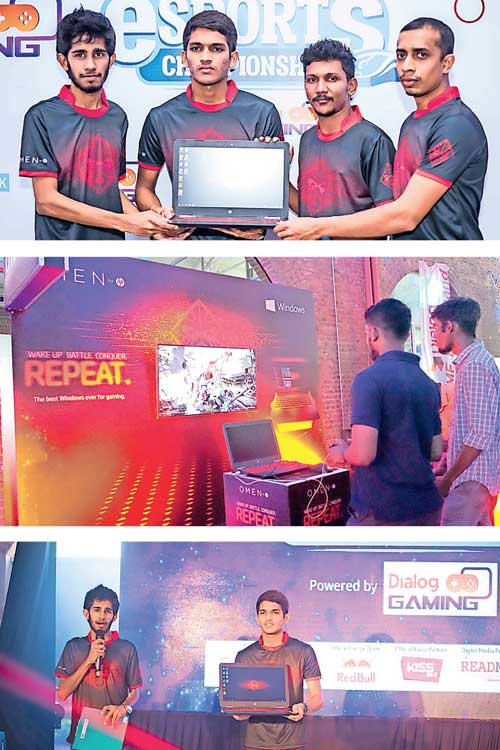 MMORPGs.

And gaming's popularity has exploded, with people from every corner of the globe hollering at their screens, clutching their heads in horror, and exclaiming at one another's heists, leaps, hits, kills, and virtual deaths.

As the technology and available gaming platforms have evolved, gamers themselves have become increasingly sophisticated and demanding when it comes to their gaming experience. For PC gamers, that means performance, customizability, and design.

The OMEN portfolio boasts power for battling on the go, graphics for smooth gameplay, and advanced thermal cooling to tackle the latest AAA games—the highest-rated and best-selling games. And the new portfolio makes it easier for gamers to find the right device for the experience they want.

Portable powerhouse

In gaming, performance must be balanced across a number of key attributes including the processing power to deliver fast, stutter-free frame rates, quick load times and great graphics. The OMEN by HP is powered by the latest NVIDIA GeForce GTX 1050 Ti and Intel® Core i7 Quad Core 7th Gen processor for high performance with stunning graphics.

Because most games are designed to run in full HD(1), the OMEN by HP offers a 15.6» diagonal, 1080p display – optimised for smooth frame rates and 72% color gamut shows vivid, rich colors the way games were built to be seen. The standard 128GB solid-state drive (SSD) enables games to load 2-3 times faster than traditional hard drives, customers can choose memory of 8GB or 16GB DDR3, and graphics memory of 2GB or 4GB GDDR5.

The industrial design of the OMEN by HP is built around gaming. Because heat is typically the enemy of performance, the OMEN by HP is engineered from the ground up to manage thermals. Dual fans pull cool air through the bottom of the system, pushing hot air through exhaust fans at the rear of the system – keeping hot air away from the keyboard and the gamer›s hands.

At only 24.5mm thin and 2.09kg, the OMEN by HP is portable and sleek, with a backlit keyboard to enhance viewing in low-light environments in Dragon Red. The custom chrome hinge is designed to elevate the display out of the way of hot exhaust air. Ports include power, HDMI v2.0, 2 USB 3.0 and 1 USB 2.0 with RJ45 is also included.

The 15.6" diagonal OMEN by HP is now available in Sri Lanka.