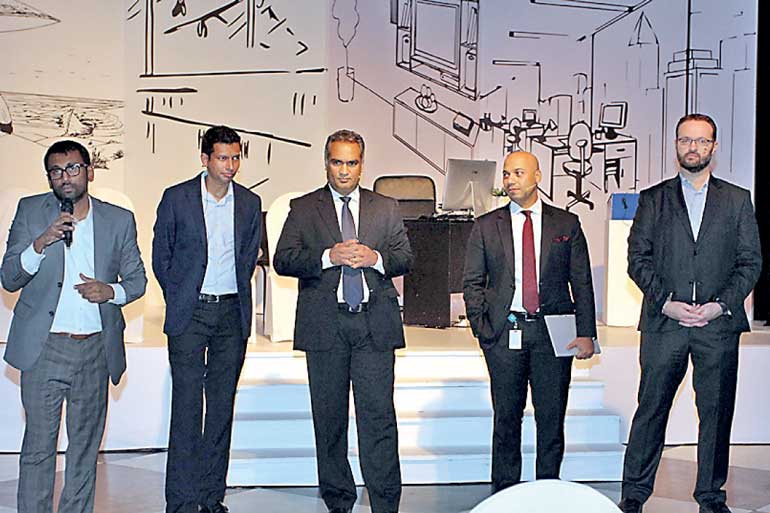 Global technology leaders Microsoft and Intel recently collaborated to host 'Windows 10 Device Day 2016', the first-of-its kind event in Sri Lanka which offered a unique insight into the latest technologies from Microsoft, powerful characteristics of Intel's 6th generation Intel Core processors and the latest devices from Microsoft's hardware partners.

The event was held recently at the Park Street Mews with the participation of over 100 Microsoft partners.

The event was themed around digital transformation and mobility, following the structure of Microsoft's three pillars- Cloud Productivity and Business Processes, Cloud and Data Platform and Windows 10 devices. It also showcased the strengthened synergy between Microsoft and Intel, which opened up new avenues in integrated technology capabilities with the release of Windows 10 last year.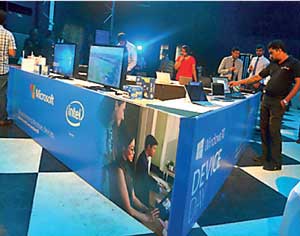 Commencing the event, Microsoft Country Manager for Sri Lanka and Maldives Brian Kealey said, "We are excited about the possibilities Windows 10 is bringing with unmatched graphics and security. The new innovation delivered by Windows 10, alongside 6th Generation Intel Core processors, and our OEM partners is incredible. We expect our enterprise and non-enterprise customers to embrace an innovative path forward and experience the best Windows version so far from Microsoft. "

Speaking at the event, Microsoft Asia Enterprise Mobility and Devices Lead Hammad Rajjoub said, "Windows 10 is a worthy business investment as it protects against modern security threats, encourages innovation more and increases productivity with a range of Windows 10 supported devices from our OEM partners."

Windows 10 supports a wide range of products - from the ultra-mobile computer factors, to 2 in 1s and high-definition All-in-One desktops, to new mobile workstations.6th generation Intel Core processors, built on the new Skylake microarchitecture, combined with Windows 10, deliver enhanced performance and new immersive experiences at the lowest power levels and also support the broadest range of device designs.

Intel EM Ltd Sri Lanka Liaison Office Country Business Manager Indika De Zoysa said, "Intel and Microsoft have just begun the third decade of engineering collaboration. Over the years, our shared dedication continued to turn tomorrow's computing vision into today's reality. We share a deep commitment to our customers and ensure that we deliver a great experience as a leading technology catalyst. Intel's mission to redefine the world of technology using unique ideas and novel innovations has been steadfast over the last few decades. I am excited about the amazing new experiences we have made possible for Windows 10, and I am looking forward to the next chapter of our collaboration."

Adding more colour to the Device Day, Microsoft Sri Lanka and Maldives Director-Channel Sales, Imran Vilcassim, enacted the agility with which technology is used today through a live demo in different scenarios such as at home, office, while travelling and on a holiday. The demo was done using couple of applications included in the Microsoft Office 365 package.

The event helped OEM's showcase their devices and share their experiences about the quality which Windows 10 brings in. Devices such asHP Spectre X2, Dell Latitude 7275, Lenovo Yoga, ASUS Zenbook, ACER Travelmate, EWIS T900N, Singer GX Series, Dialog Winpad, E-Tel Keytab attracted much attention from the participants. The recently-concluded Build 2016 announced that Microsoft has a global traction of 10,260 million users on and the announcement of the much-awaited free upgrade on Windows 10 in July will benefit Microsoft's Sri Lankan partner ecosystem as well.

Established its formal presence in 2004 as a fully owned subsidiary of Microsoft Corporation - the world leader in software, services and solutions - has become a formidable brand in Sri Lanka with a wide and impactful reach across the country.