Metropolitan Telecom Services Ltd., the authorised importer and distributor for Acer recently launched the all new Acer Liquid Z410 Smartphone in Sri Lanka. The new Acer Liquid Z410 Smartphone is a small yet versatile phone with LTE connectivity, quad core processor, dual cameras, and prolonged battery life.

With the Liquid Z410, Acer makes speed and power ava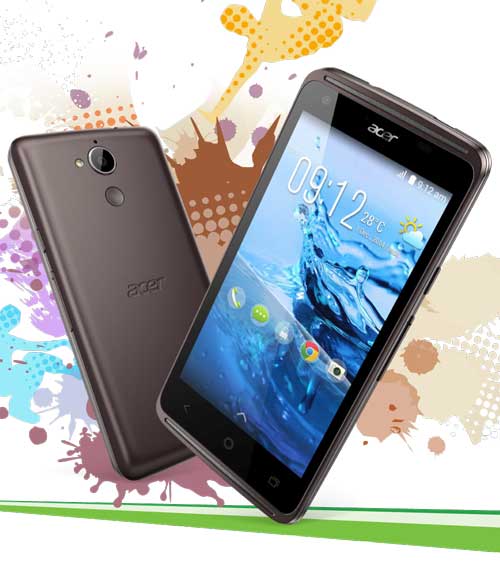 ilable to all. Featuring an ultra-performing 64-bit quad-core processor, and supporting LTE connectivity for fast browsing, streaming and downloading almost anywhere in the world, this smartphone enables fast task management and clear calls at all times.

"As the sole authorised distributor for the range of Acer Smartphone products in Sri Lanka, Metropolitan has introduced the most advanced technology to the local consumers. Acer and Metropolitan are committed to offer today's consumer with newest trends and technology to meet their rapidly changing needs," stated Metropolitan Telecom Services Ltd. Director Sanjeev Ariyaratnam.

"Offering the latest in technology, innovation and functionality, the all new Liquid Z410 from Acer fulfils the diverse requirements of its consumers. It is ideal for those seeking high-speed connectivity and a great camera experience, all at an affordable price," continued Ariyaratnam.

Acer understands that a smartphone is one's daily envoy. Therefore, the Liquid Z410's is packed with 8GB of internal storage with a battery that will last for up to 5.5 hours of talk-time, or 400 hours in standby. Positioned right under the camera and encircled by an elegant textile pattern, the AcerRAPID key allows users to access a rich set of customisable actions with one touch. Easily operated by either hand, AcerRAPID is designed to add speed, flexibility and personalisation to the user experience.

Furthermore, the Liquid Z410 comes with Acer QuickTouch enabling users to quickly control their phone with a simple one-finger gesture. Swiping a Z shape on the locked display launches the music player and swiping left or right commands previous and next songs, while a C shape opens the camera and a V shape enables dialer functions. The combination of AcerRAPID and QuickTouch empowers the Liquid Z410 to get things done faster than ever.

Capturing memories is now easier than ever with Acer Liquid Z410. It is equipped with IPS display and 2MP 80°wide-angle front camera that ensures that 'selfies' will appear crystal clear. The rear camera features a 5 MP Autofocus snapper and LED Flash. It is one of the major points Acer focused when developing the Liquid Z410: boasting a brand-new user interface, it enables quick settings and different modes for taking pictures.

To enhance the multimedia experience, the Acer Liquid Z410 offers front-facing speaker DTS Studio Sound™ brings professional cinematic experiences to the Liquid Z410, with bigger sound-field, higher vocal clarity and lifelike, natural details.

Acer also offers its popular QuickMode function which caters to different user needs: kids getting their hands on their first smartphone or elders in need for a big and bright screen with simple text on it.

The Acer Liquid Z410 will be available in Metropolitan M-Centres and dealers island wide at a starting price of Rs. 19,990.